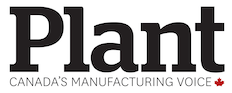 Two recent conferences in Atlanta offer some insights.
At the Training Within Industry Summit, the focus was on three key programs that improve the skills of supervisors, who need to build relationships with their crews to make change last.
A common point in all three programs (how to deal with inadequate performance, how to teach skills, and how to make local improvements) is to speak to the people who do the work.
This point is expressed in different ways. In Job Relations, it's stated as "get opinions and feelings," a reminder you need to know how a situation is perceived to present it properly. In Job Instruction, it's expressed as "consult with others to select the current best way." In Job Methods, it's expressed as "Work out your ideas with others."
At KataCon4 the focus was on the Toyota "Kata," which translates as "routine." There are two connecting cycles: improvement, designed to generate many fast experiments; and learning how to learn.
Most improvement efforts change too many things at once. As a consequence, you don't know what actually led to the change in outcomes It's also important to measure the results of each experiment. And everyone must see what's happening.
How does this tie into training? The bites are smaller when changes are part of controlled experiments for easier delivery and learning. In one program, significant changes to production were introduced with 10 experiments in just 12 weeks. New processes ran smoothly from day one because one change was made at a time.
When changes are ongoing as part of a pattern of experiments, team members get used to learning new methods. As a result, they're less resistant to learning new things.
Part of good training is preparing learners, involving them in developing the learning, and breaking it into small chunks. Follow these practices and change is more likely to stick.
Hugh Alley is an industrial engineer based in the Vancouver area who helps organizations achieve significant performance gains. Call (604) 866-1502 or e-mail hughralley@gmail.com.
Managers often complain team members aren't enthused by changes in the workplace. That may be because after all the fuss and bother, things slide back to how they were. This is a problem for companies that need to stay competitive.