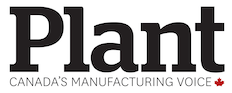 Two supervisors walked into my office. "Boss," they began, "What should we do?"
My answer would train them to do one of two things based on what they need: come to me for answers, or solve their own problems.
Sometimes, your staff members need answers. When you're five minutes from a shipping deadline, or someone's health is at risk, it's time for a decision, not a lesson. But most of the time, things aren't that serious. Most of the time your staff need to learn how to solve problems. That doesn't happen when you always provide the answer.
A supervisor once explained his job as answering all his team members' questions. But after hearing comments from others in the class, he realized he didn't need to know all the answers, just who might have them. His face visibly relaxed as he understood the implications of this different view of the world where the focus would be on ensuring the team found the best answer in the time available. For him, it was a big step. But it didn't go far enough.
Ford's way
As George Friesen, a business practice leader at St. Louis Community College suggests, it comes down to whether you believe Henry Ford (you know who he is) or Frederick Taylor (one of the originators of mass production thinking). Here are your choices:
"If you want to know how to improve work processes, talk with the people who do the work," said Ford; or Taylor, who said, "Anybody stupid enough to work in <insert your industry here> can't possibly understand how to make his work more efficient."
If you believe Taylor, you will have to answer questions forever because you'll train people to come to you for solutions.
If you think Ford is closer to the mark, you can respond in a way that trains team members to solve their own problems. I put my money on Ford.
When my supervisors posed that opening question, they were smiling because they knew what my response would be. These two were well along in their development. They knew how to solve problems and had worked out a good solution.
My answer? "What questions do you think I will ask?"
They listed all the questions they had addressed. I didn't wait to hear their answers. The fact that they knew the right questions was all I needed to be confident that their solutions would be fine.
"Get out of here and get on with it," I said with a smile. And they did, laughing as they left.
If you're unsure how to train people to be problem solvers rather than question askers, there are many excellent resources.
One of the best starting points is to explore the concept described in Mike Rother's book, Toyota Kata. Or you can get lots of resources from Mike's home page.
Hugh Alley is an industrial engineer based in the Vancouver area who helps organizations achieve significant performance gains in delivery, quality and cost over a short time frame. Call (604) 866-1502 or e-mail hughralley@gmail.com.
This article originally appeared in PLAT Magazine's March 2018 issue.