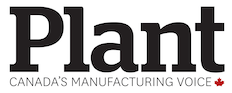 Training at a prominent mature lean organization provided some key learning about emotional attachment. No matter what the function may be, it was everyone's responsibility to identify at least 26 improvement ideas annually that would allow the company to remain competitive. This requirement was written into every position description.
Instilled in every team member was the ability to observe process while identifying wastes and improvements. And no one was walked out the door for making his or her job obsolete. They were more likely to earn greater responsibility.
Lean practitioners like to use checklists, the most powerful being the TPM. It started as total predictive maintenance, which involved a team member performing equipment self checks to detect potential problems early, but evolved into total productive maintenance. In addition to self-checks, it authorized the team member to perform basic maintenance tasks and adjustments such as lubrication of machinery.
Today TPM incorporates several checklists into a comprehensive one that covers equipment checks, plus area housekeeping requirements, proper stocking levels of supplies, quality and safety. And having the team member conduct the checks helps create an emotional attachment to the process. If unscheduled downtime occurs, you can work with the team member to identify additional checks that detect potential issues earlier. To increase the level of attachment, have tasks completed at the start, during and end of shift. Start of shift tasks ensure the operating environment is safe and predictable.
TPM also forms the base for a great training program and is the pre-cursor to formulating and documenting standard work.
Foundation for training
As for leaders, they want to do a great job of leading. In many cases this means walking the process and speaking and engaging with the team to discuss progress and address concerns. Typically this is done at the top of the day before regularly scheduled meetings begin, but it can be counter-productive, especially if several leaders walk the floor at different times. Studies have revealed that once you interrupt someone performing a task, it can take up to 21 minutes for him/her to get back into the zone.
A good way to know if a process is operating within tolerance is to use an hourly run board, but make it big enough to be visible from at least 15 metres away.
People are naturally competitive. When presented with aggressive but achievable objectives they'll do their best to accomplish the tasks. If you set hourly performance targets, team members will do their best to meet them. If they fail to do so, it's an opportunity to offer coaching or problem resolution. This can be accomplished while being an observer and without interrupting the team member.
As team members work and document progress on their hourly run board, hopefully they're considering improvements.
Employee engagement is best observed by having each member of the team do a daily reflection using the daily report-out. It relies on the use of precision speaking and generous listening. Typically, team members answer to: What worked well? … so we keep doing it; What didn't work well? … so we stop or change that activity; and, What to do differently?
Finally you need to invest in creating a professional environment for your team members so they're proud of your brand.
A mentor once noted there are hundreds of books on how to golf and even if you read all of them, you won't necessarily become a great golfer. Developing golf muscle memory requires a lot of training, but it helps to have some colleagues along as observers who can provide feedback for improvement.
Richard Kunst is president and CEO of Cambridge, Ont.-based Kunst Solutions Corp., which helps companies become more agile, develop evolutionary management and implement lean solutions. Visit www.kunstsolutions.com. E-mail rkunst@kunstartofsolutions.