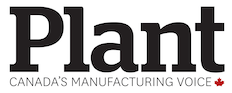 LA POCATIERE, Que. — Bombardier Transportation's plant northeast of Quebec City has obtained a $54-million contract from Via Rail to upgrade 17 train cars that date back to the 1950s.
Federal Transport Minister Marc Garneau and Via CEO Yves Desjardins-Siciliano made the announcement in La Pocatiere, about 150 kilometres from Quebec City.
Via says the contract will allow for the stainless steel cars to become fully accessible.
Each reconfigured car will be equipped with two wheelchair lifts; two accessible spaces with anchoring devices; announcement display screens; and an accessible washroom.
The program is scheduled to be completed in 2020 and the renovated cars will be deployed over Via's long-haul routes.
The La Pocatiere plant has about 600 workers.