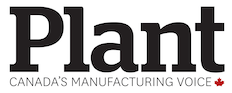 When Black Fly Beverage Co. moved into its new London, Ont. facility in January, it entered the next phase of its evolution as one of Canada's premier independent alcohol businesses.
The relocation allowed the 14-year-old, family-owned company to fully automate its production process, improve operating efficiencies and reduce waste. At the same time, the 60,000-square-foot facility – currently Canada's largest plant dedicated to ready-to-drink (RTD) beverage alcohol – allowed Black Fly to bring previously outsourced services in-house, boost its R&D capabilities and expand new business opportunities.
"Quality, innovation and growth have always been the driving force for Black Fly, and how we want to grow," says co-founder Cathy Siskind-Kelly. "So where we are today is actually truly beyond where we ever imagined we would go, which is pretty exciting."
When Siskind-Kelly and husband Rob Kelly considered entering the beverage alcohol industry, the entrepreneurs initially thought of the craft-brewing sector. In 2004 the market was bursting with possibilities as consumers clamoured for premium-quality, locally made alternatives. However, a chance conversation turned their attention to the mixed alcohol – or cooler – sector that was also building momentum and capturing a sizable chunk of the beer market. "We thought, 'How can we evolve the category? How can we create a craft-style mixed drink?'" recalls Siskind-Kelly, who notes at the time the sector was dominated by syrupy sweet products made by large international manufacturers. "It was a great opportunity to launch something local, something Canadian, something significantly less sweet and more natural in a category of alcoholic beverages that was seeing really explosive growth."
In 2005 the couple opened Black Fly Beverage Co., the first business granted a distillery licence in Ontario in more than 100 years. Since launching its first product – a 7% alcohol per volume (alc./vol.) Vodka Cranberry, which is still its number-1 seller nationally – Black Fly has taken a big bite out of the beverage alcohol market. The company's vibrant four-packs of 400-millilitre (mL) PET bottles immediately stood out among competitors' smaller glass bottles. So did its use of natural fruit juices and cane sugar (most manufacturers use high-fructose corn syrup); and its lightly carbonated, more grown-up flavour that was about 60% less sweet than traditional coolers. The resealable bottles, wide flavour range and less gender-based design also helped usher in a new category of more sophisticated RTD cocktails.
"Fairly early on we changed the way we referred to our beverages. We don't call them coolers because that came with a lot of preconceived ideas about who might enjoy the beverages and at what time of year," says Siskind-Kelly. "The RTD category is about convenience – it's premade, it's fast to serve, it's consistent. Because we were a small producer and we were going to be going side-by-side with large global companies, we knew we had to give people more on all levels. We tried to look at every single angle to offer a high-quality, craft-produced beverage, and deliver something really unique to the marketplace. Lo and behold the market responded beautifully."
Consumers also responded favourably to the company's green initiatives, such as its use of fully recyclable PET bottles, and its open-sided corrugated carriers, which feature a glueless closure system. "As we've grown we've tried to implement green practices into all areas of our business," Siskind-Kelly says.
Today Black Fly's RTD line includes more than 15 flavours and/or classic cocktails retailing across Canada and the eastern US featuring vodka, tequila, gin, rum and whisky. Martin Kamil, vice-president of finance and operations, says the company has grown by its initial size every year. Sales in 2018 grew between 15% and 30% across Canada depending on the province (30% in Ontario), and 22% south of the border.
Siskind-Kelly says with the move to the new facility the business is on target to produce more than 750,000 cases of 24-bottle equivalents this year.
The new plant – 10 times larger than the company's former home – offers the potential to triple production capacity, boost sales of business-to-business bulk alcohol and begin co-packing for other manufacturers, Kamil adds. It also allows Black Fly to vertically integrate many aspects of the business, including previously outsourced services such as warehousing, shipping and receiving; and invest in new equipment, such as a canning line.
"Having the ability to bring our own canning line in-house was the whole rationale for moving," says Kamil, who sets the total investment in the facility at approximately $12 million.
The canning line, which includes a pasteurizer and sleever, has expanded Black Fly's canned lineup of 473-mL vodka and whisky sours, and introduced a lighter-calorie line of canned gin and vodka soda fizzes. It also addresses the issue of can shortages currently plaguing the industry. The company already blew its own bottles from supplied PET preforms. The addition of injection moulding equipment means Black Fly will soon produce its own preforms.
The changes have already boosted production efficiency, while saving money and energy.
"It's nice when dollars and environmental measures align," Kamil says. "Just by moving and by being able to bring things in-house we've removed hundreds of trucks per year off the roads, which was a huge transportation cost. Accepting tanker trucks of pure alcohol (versus smaller shipments of lower alcohol by volume) cuts shipping costs dramatically, and by moving our preforms in-house, we're going to eliminate about 50 additional trucks off the road per year." The company also has the capacity to buy bulk sugar in totes, which they recycle.
Automated process
Although the building was a retrofit, Kamil says all equipment is energy efficient. The entire production process is also completely automated, and waste reduction is a priority.
"When it comes to water our old lines at the other facility had about a 10% loss ratio; now we're below half of 1% of liquid loss. With packaging we always try to remove material whenever we can. We recycle close to 100% of our corrugate and plastic waste, and now we're looking at recycling our bottle and preform waste, while minimizing our footprint as well as aluminum loss by compacting our cans."
With the move to full automation, Black Fly "updated all of its processes," Kamil says. "We're one of the only alcohol beverage plants that's kosher and has vegan certification, and we're pursuing our HACCP certification. Moving to automation from manual we've actually grown in employees, and we've transformed the low-paying jobs into higher-skilled, high-paying jobs."
Siskind-Kelly agrees.
"When it comes to millwrights and machine operators, we have a lot more expertise and a larger staff. So it was a positive on every level – training, expertise, salaries – and it's been exciting for existing employees. We're very fortunate to have such a passionate group of employees who have helped to drive the success of the business."
The company started with three employees. Today there are more than 50 full-time team members, with "exceptional backgrounds and talents," says Siskind-Kelly, including four full-time millrights, the vice-president of finance and operations, a vice-president of sales and marketing "and the best administration, operations and sales team members on the planet."
Siskind-Kelly also credits steady, grassroots growth, thanks to fans taking ownership of promoting the homegrown brand across the country. "Part of our success is definitely a spirit within Canada that supports local and takes pride in promoting local, and that's from the buyers to the front-line retail staff to consumers … Your business doesn't grow if there isn't that word of mouth, and that passion."
The focus continues to be on growing the Canadian market before venturing into further exports. "We'll look internationally in time, but there's so much growth happening domestically," Siskind-Kelly says. "So innovation is going to be a big focus for us, as well as output."
One recent innovation that already has the market buzzing is Black Fly's Tequila Shaker Shots, a mix of premium 17% alc./vol. tequila and lemon-lime soda sold in packs of four 50-mL "test tubes" (actually a bottle preform), which are designed to fizz spectacularly when shaken.
"With the flexibility our new plant offers to us as masters of our own destiny, there's room for a huge amount of innovation, for specialty products, seasonal products, and different formats," she adds. "And we're really excited about the opportunity to be able to work with other partners in the industry."
Like the insect, the company has taken a bite out of the beverage market. Unlike the bug, its fans welcome Black Fly all year, which will continue to drive this innovative RTD's growth.
Carolyn Cooper is a freelance business writer based in Kawartha Lakes, Ont. who has deep roots in the food and beverage industry. E-mail cjcooperbrown@outlook.com.
This article appeared in the October 2019 print edition of PLANT Magazine.