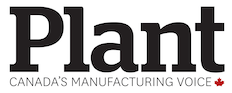 The company that was known as Fortress Paper Ltd. sees itself as more than a producer of paper products. Following a name change to Fortress Global Enterprises in February, the Vancouver-based company in March acquired S2G Biochemicals Inc. Now it's positioning itself in the bio-refining space.
S2G BioChem is a Vancouver-based developer of chemical conversion technologies that makes food ingredients and petrochemical alternatives from cellulosic sugars.
In 2016 it partnered with Mondelez International, a global food products company, to produce xylitol, a premium low-calorie sweetener widely used in sugar-free gum.
Mondelez makes biscuits, chocolate, gum, candy and powdered beverages (including Oreos, Cadbury milk chocolate and Trident).
S2G's proprietary technology uses renewable feedstock such as wood chips, agricultural and forestry residues to make sugars that are converted into biochemicals such as glycols. The end product can be used as a drop-in replacement for common petroleum-based chemicals such as those used in resins, but contribute far fewer greenhouse gas emissions. S2G entered into an exclusive licence and collaboration agreement with its food company partner to jointly develop the technology to produce xylitol.
This new symbiotic relationship with Fortress means the S2G technology will be used to extract and convert hemicellulose from sustainable Canadian hardwood chips used at the Fortress Specialty Cellulose Mill in Thurso, Que.
"There's a really good fit between what [S2G does] and what the Thurso mill does," notes former S2G president Mark Kirby, now president and CEO of Fortress Advanced Bio Products Inc. It's the special-purpose division formed by Fortress Global following the acquisition.
"They produce a dissolving grade of pulp sold around the world and made into rayon, a sustainable clothing material, and they're proceeding to supply that market and grow capacities," he says.
"Additionally, common to all mills worldwide, they're looking at how they can get more value out of the biomass, making co-products, transitioning themselves from being pulp and paper to being bio refineries. They need to put in new technologies to do that, which is where [S2G comes] in."
Kirby explains the process: All hemicellulose must be removed from the dissolving grade pulp produced at Thurso, so it's extracted with steam and water before the pulping process. To get some value from it they mix it with black liquor produced in the pulping process and use it to generate energy for the mill. "But we can create much more value by making xylitol," he says. "Plus, they don't need as much energy as they have in the combined stream. Their capacity is limited by their ability to process that material. They wanted to find ways to offload the recovery furnace."
Cellulosic sugars
Kirby says the S2G technology takes the pre-extracted hemicellulose, cleans it up and converts it into other products. By converting those crude sugars into a valuable product, the acquisition generates more revenue for the mill, and by offloading the recovery furnace, more pulp is produced.
There is a range of options for what can be done with the hemicellulose sugars produced by the mill, one of which is converting them into xylitol. This sweetener has a similar taste to table sugar, but offers the health benefits of 40% fewer calories and the ability to actually prevent cavities.
Driven by health-conscious and diabetic consumers, world demand for xylitol is expected to reach US$1 billion by 2020, according to market research released last year. The current market is estimated at about US$725 million.
Demand for xylitol is growing," Kirby says. "Our partner buys a lot of it and wants more. They want a sustainable, cost-effective supply. We've worked with them for a number of years and we think we have a process that's much more efficient and cost effective than the existing way xylitol is made."
Most of it is produced in China using corncobs as feedstock. The Fortress process is efficient and more environmentally friendly.
Because of the lower-cost feedstock, Kirby estimates the advantage over Chinese producers at about 40%. Although Kirby says the goal is to make xylitol for the partner, there are no restrictions on supplying other companies.
As Kirby says, bitter experience in processing industries shows it's wise to go through a demo-scale model before scaling up to commercial, and that's exactly what Fortress has planned. A Thurso demo plant – by his estimation – will be built by the end of 2020, but he's restricted in what he can say at the moment, as they deal with the government on funding matters.
"The front-end engineering design stuff is kicking off as we speak, and we'd like to get to the point of all financing and investment decisions made by the end of the year."
It will run for about a year before they move to construct a commercial plant, which he figures will likely take another two or three years.
"It's a six-year process we have to go through," he notes. "But that's the prudent and reasonable way of moving this thing forward."
S2G had previously announced an intention to build the demo plant in Sarnia, Ont., but subsequent conversations with Fortress, it became apparent there was a good fit for the companies, with SG2 in need of feedstock and Fortress seeking better value from its production.
"It's a really exciting step," Kirby says. "We've been working as a Canadian tech company for eight or nine years now, and previously worked in Canada and the US in technology demonstration development. We're pleased we have been able to find a supportive partner/acquirer in Fortress, which sees the potential of the technology, recognizes the opportunity to diversify the product slate at the pulp mill, and to make this shift to being a bio-refinery. We think it will be a model for Canadian and international forest product companies and we will be in a strong leadership position with the tech development work we've done with Mondelez and commercialization at the Quebec mill."
Saleable material
The three-step, extract/condition/convert prehydrolisis kraft process starts there. First, they'll extract the prehydrolysis liquor, a mix of various wood sugars plus some residual lignin from the wood, other organic material and inorganic components. Conditioning removes all the contaminants to create a clean sugar stream.
The xylose, or wood sugar, is converted using hydrogen, crystallizing out the xylitol as a food-grade product. The mother liquor that's left contains residual xylitol and other sugars, a saleable material in the short term.
Kirby says down the road the company will make it into additional bioproducts using the basic platform. Bio-glycols can be used as drop-in alternatives that offer sustainability benefits versus oil and gas-derived petrochemicals.
But with competitive challenges ahead from low oil and gas prices and large-scale petrochemical production in the Middle East and US Gulf, they need to demonstrate scalability.
"As well, we need to show that we can move into investments in large-scale bio-chemical production. We'll be helped by strengthening oil prices and the price of carbon, but we have to be cost-competitive. There can be no green premium. And we need to demonstrate the technology. It's logical growth from high-margin, profitable food products into higher volume sustainable chemicals," Kirby says.
The intent is to develop products that allow the company to move into production of bio-glycols over time. The hope is for parallel products but nothing is confirmed.
Glycols are used to make everything from countertops and personal care products to Coke bottles, other packaging and clothing fibres. It's a huge market and there's a very strong desire to find sustainable alternatives, but they don't want to pay a premium for that. Nike, Coke and Procter & Gamble will buy sustainable alternatives if they are cost and quality competitive," Kirby says.
As a large producer of agricultural and forest products, recognizing opportunities in Canada's bio economy requires support from the government, and he says there's a lot of activity in the public and private sectors to develop and deploy new technologies.
"It's important because it's key to helping us meet our global greenhouse gas emission commitments," he says. "It leads to exportable technologies, jobs, investments – all the things we want as a society."
Annette McLeod is a Toronto-based freelance business writer.
This article originally appeared in the October 2018 print issue of PLANT Magazine.