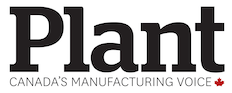 OPINION: Manufacturing Redesigned
Mario Cywinski
General
Manufacturing
EDITORIAL (May/June 2021 issue of Plant magazine)
You might not have recognized Plant in your mail box this morning.
Over the last six months, we have been hard at work on a new design for Plant magazine. As the incoming editor, I felt it was time to take the brand to the next level in terms of appearance, readability, and position in the industry.
Our new tag line is "Canada's Manufacturing Magazine," which reflects Plant's position as the go-to source for everything manufacturing and beyond. For 80 years, Plant has delivered the information you need to manage your manufacturing operation. Manufacturing has changed completely from since our launch in 1941. A tour of a facility today would be almost completely unrecognizable to a worker from the 40's.
The pace of change in manufacturing is ongoing and it is accelerating. Advanced Manufacturing, machine integration, LEAN manufacturing, and data usage presents great opportunities for growth for Canadian manufacturing.
Plant's annual Advanced Manufacturing survey tells us that adoption of technology to optimize production and processes is up year-over-year. The 2022 version of the survey is now in the field. Please take a moment to fill it out and let us know how your company is doing.
While the look and feel of Plant has changed, the in-depth features that you have come to expect, will continue to be provided. If there is anything you believe we should cover in the future, don't hesitate to let us know.
Today, a multifaceted approach is needed, as everyone, and especially those in the manufacturing industry, are pressed for time. As a result, while originally only a print-based brand, Plant now has a presence on social media (across many platforms), digitally (through a website, e-mail newsletter, e-blasts, and more), and with annual surveys (Advanced Manufacturing Outlook, and Executive Salary Survey).
Very soon, you will also see changes to all our platforms, incorporating the new design language from this print issue.
Also, in the near future, we will be launching a new Plant Talk Podcast, where we will feature conversations with industry leaders, about topics that are of utmost importance to our readers. Stay tuned.
We have packed this issue of Plant with plenty of amazing content, which no matter the look, has always been the bread and butter of the brand.
In this issue, our cover story by Rehana Begg looks at supply chains and how the pandemic has been a disruption, and how it has ushered in a new period of decision-making.
Some of the topics we cover are: Why lack of communication is the #1 killer of employee performance by Shawn Casemore (page 7), Is your supplier an asset? Or an expense? by Richard Kunst (page 8), Understanding cyber insurance by Rehana Moosa (page 10), and Protecting our front line by Andrew Snook (page 14).
Also, Plant's associate editor Maryam Farag, recently had the opportunity to speak with Stellantis' Tania Pratnicki Young to discuss her role as Plant Manager, Dundee Engine Plant, and what led her to a career in automotive manufacturing (page 16).
Enjoy the new look of Plant, and as always, don't hesitate to send us your questions, comments, story ideas, and anything else manufacturing related that you may have on your mind.