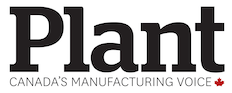 As the multi-gear EV trend begins to pick up speed, Mats Wennmo, Global Automotive Transmission Manager, Sandvik Coromant, explains how a process known as power skiving can help EV manufacturers keep-up, but with reduced machining times.
Tesla's dual-motor Model S, Model X and Model 3 vehicles each have two different gears, one in the front and one in the back. The potential of EVs with multiple gears has also been explored by Porsche, which has confirmed its electric Taycan will have a two-speed gearbox. Electric vehicles by the likes of Polestar, Volvo, Lucid and Volkswagen all have transmissions, too, but not transmissions like cars have had in the past. New technologies include a two-speed EV transaxle drive unit announced by ZF, the manufacturer of technical systems for vehicles.
If multi-gear EVs by the likes of Porsche and Tesla do prove successful, then how can other manufacturers follow suit while also keeping their production cost-effective?
There are two main reasons why EVs need to have transmissions, shown in Figure 1. First, the torque/revolutions per minute (rpm) ratio is not the same in an EV as in an internal combustion vehicle. In the EV, it is hard to achieve torque/acceleration from the battery without a transmission. The high torque puts higher loads on the gear flanks and, together with high rpms, this brings noise reduction into focus since EVs don't have an engine to cover the noise.
Second, the higher rate of rpms in EVs puts higher quality demands on the transmission, which makes it increasingly difficult to use conventional machining methods. That includes when machines are standing in a line, adding deviations to the gears every time the gear component is moved to the next machine. The EV transmissions are mainly planetary transmissions where the compact design also reduced weight and space needed for the transmission. Some transmissions are also called reduction transmissions, since the task is to reduce torque and rpm at the start.
Power skiving in practice
So, what is the best way for manufacturers to produce these higher-quality transmission components?
The answer lies in concept that's been around for more than a century: power skiving. The process combines shaping and hobbing — a machining process for gear cutting — into a single continuous cutting process.
Power skiving has several advantages over traditional machining methods, including higher productivity and flexibility. Using this method, it's possible to machine the complete component in a multi-task machine, or machining centre, with one single set-up. This shortens production time, improves quality and reduces handling and logistics costs. The process also aids manageable and predictable component machining.
Because all machining can be carried out in a single set-up, this removes the need for several specialized machines and machine changes. For automotive manufacturers— for whom downtime is incredibly costly — reducing machine changes can have a significant impact on their bottom line.