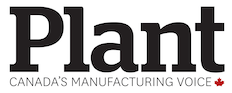 Event
Manufacturing Month: Reshaping the future of manufacturing
Print this page
---
October 01 - October 31, 2015

October is Manufacturing Month in Canada and BDO is partnering with Canadian Manufacturers & Exporters to bring together business leaders from across the country to promote the importance of a healthy manufacturing industry and celebrate the future of one of Canada's most significant domestic business sectors.
These complimentary seminars will cover the following topics:
The Future is Now: A synopsis of manufacturing industry trends and future outlook for Canada
Technology Innovations and Solutions – Next generation systems and exploring the importance of technology for today's manufacturer
Government Incentives for Technology Innovations
Manufacturing Success – A local industry story
There's events across the country for the entire month of October. See a complete list at the event website.
Visit event's website
http://event.bdo.ca/events/bdo-manufacturing-month/event-summary-bcd6d96847664f0486ddae737491aabf.aspx
---
Print this page