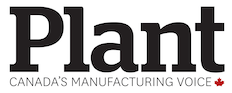 Imagine you're a contestant on Jeopardy with Sudbury, Ontario's Alex Trebek giving you this answer for the final question:
"British vacuum inventor James Dyson did 'make this up'. He describes this as more than just putting parts together. It's coming up with ideas, testing principles and perfecting engineering. A complete business system."
If you bet the farm and responded with, "What is manufacturing, Alex?" you would be a Jeopardy champion.
Unfortunately, not many North Americans would get the question correct.
"Canadian manufacturing suffers from an image problem," says Jeff Brownlee, vice-president of public affairs and business development at Canadian Manufacturers & Exporters (CME). "Many view it as an industry in decline, when in reality, it's driving Canada's economic and innovation engines."
Educating Canadians about the real business of manufacturing is the premise behind the industry association's MFG MONTH celebration this October. From St. John's to Victoria, manufacturers will open their doors to the public during the month to showcase the true innovative nature of Canadian manufacturing.
"We need companies to tell the Canadian manufacturing wealth creation story. Most importantly, we need manufacturers to tell their own stories," Brownlee adds. "We must show Canadians that manufacturing is not a 4D industry (dirty, depressing, declining and dangerous). That it's high value, high tech, highly skilled and high paying."
Getting that message across is crucial. The industry, despite job losses in the last decade, is facing a shortage of workers that will be even more acute in the future. According to CME, there just aren't enough young people choosing manufacturing as a career.
Education 3.0
"When you were in high school, how often did you have a teacher come to you and say that you should consider a job in manufacturing?" asks Brownlee. "You don't need to be a Jeopardy champion to answer that one – never."
That's why CME has partnered with Edge Factor on its Netflix-like platform, eduFactor.org to educate students on how exciting a career in manufacturing would be.
"This is education 3.0," Brownlee says. "What eduFactor does is tells the manufacturing story in a way that today's millennials will understand – through video and interactivity. Simply put, it's gnarly."
The two organizations along with MasterCam and In House Solutions have partnered to gift 200 secondary schools 12-month access to eduFactor curriculum.
"We want to give students the options many of us never had," Brownlee adds. "That means the information to make a decision about their future."
For those companies that have never hosted a tour or dealt with the public, CME has created a toolkit that provides guidance from beginning to end. Realizing that hosting a factory tour at a specific facility may not be possible, Edge Factor and CME have partnered and developed a virtual toolkit for companies to take and/or give to schools.
"We can rely on students to come to manufacturing, so why not take manufacturing to the students?" says Brownlee. "We want to make this as easy as possible for manufacturers to stand up, be counted and take a role in manufacturing Canada's future."
For a full list of manufacturing month activities or to promote a facility tour during MFG MONTH, visit www.mfgmonth.ca.
Alternatively, you can e-mail jeff.brownlee@cme-mec.ca.