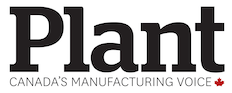 Although manufacturing may be down, it's certainly not out, but Canadian companies and policy makers are facing some complex and multi-faceted challenges.
That was the message at an early September meeting of the minds in Toronto, hosted by the University of Western Ontario's Ivey Business School, which included a panel of sector leaders and advocates. The discussion, moderated by Paul Boothe, director of the Lawrence National Centre for Policy and Management, included Robert Hardt, president and CEO of Siemens Canada, part of the global industrial products company; Linda Hasenfratz, CEO of Linamar Corp., a global auto parts manufacturer based in Guelph, Ont.; and Jayson Myers, president and CEO of CME.
The group discussed a number of strategies Canada's manufacturing sector must develop to improve its competitive advantage, which was also the focus of a research paper released in conjunction with the event. Authored by Boothe and released in partnership with Siemens Canada, The Future of Canadian Manufacturing: Searching for Competitive Advantage, offers a framework that outlines ways for companies to better position themselves in a more global, fast-pace and innovative marketplace driven by rapidly advancing technology and the growing importance of emerging markets.
"This is a call to action for all of us," said Hardt. "The window to create a new [manufacturing] structure is open and we must climb through it. [Canadian manufacturers] must move faster to capitalize on the global opportunities available to them."
Future sector trends will include growing demand in emerging markets, the changing nature of products and related services and a technology-driven revolution in the ways production processes are used to produce and market manufactured goods.
"Canadian manufacturers will need to recognize and stay ahead of these trends to win competitive advantage," writes Boothe.
He believes companies will be much better aligned to compete globally by identifying the people with whom they are interacting, by doing a better job of sourcing inputs and by better utilizing skills in R&D and innovation.
"Canada is the best country in the world to develop and manufacture state-of-the-art products [and we] process goods innovatively," said Hasenfratz. "We can be a platform to the world if we really want to be."
Automation will continue to transform manufacturing employment, the report says, a move that will transition manual production line work into knowledge-intensive, higher value-added jobs. Boothe believes the trend will be most apparent in industries such as chemicals, aerospace and automotive manufacturing, which rely on relatively advanced production techniques characterized by a high-level of R&D intensity and customization.
Myers agrees, suggesting that Canada's traditional manufacturing strengths won't be as evident as the industry gets more high-tech and its workers more skilled with a particular technological prowess that derives from the country's stable foundation of innovation and research.
Future trends
The report says the most obvious trend in the past decade is the growth of emerging economies – specifically China, India, Brazil, Indonesia and Mexico – not only as consumers of manufactured goods but also as competitors or collaborators in producing them. Boothe argues these external pressures require policy makers to ensure Canadian companies have access to customers in these key markets and for manufacturers to develop strategies for growing market share in these regions.
Another growing trend is the changing nature of manufactured products, specifically those growing in knowledge content and technological complexity.
"The pace of innovation has accelerated and innovation cycles are shorter, which is speeding up commercialization," said Myers. "And this trend is transforming business models and strategies. It's one Canadian manufacturers must be paying close attention to."
Production processes are also evolving, such as those powered by industrial software including the "Internet of Things," which improve product quality, operational consistency and efficiency, and lower production costs. Boothe noted as an example inter-machinery communication where computers will no longer simply control robotics but also integrate various aspects of the manufacturing supply chain.
"Companies that innovate and commercialize the fastest in today's environment are going to be the leaders. Manufacturers must realize that and capitalize on that opportunity," said Hardt.
Software will continue to play a greater role in the optimization of a product's entire lifecycle, which will likely result in manufacturers feeling greater pressure to shorten time to market and run product design concurrently with processes. And this is a good thing because the rise in software accessibility will provide new ways to tackle complexities while exploiting new efficiencies and eliminating waste.
Bridging the education gap
The widespread application of these "connected" technologies will provide companies with a large amount of data and will also require people with the right skills to see these changes through. The panellists agreed Canada is in a good position to make the most of a growing reliance on technology and its associated benefits. But Canada's education system must be better aligned with the needs of industry to develop the right people with the right skills.
"[Canada's] education system is great, it's world-class, but more must be done to move forward and we do that by collaborating with industry," said Hardt, who has spearheaded Siemens Canada's efforts to partner with colleges including Seneca in Toronto and Sheridan in Oakville, Ont.
The company has also provided a $458 million product lifecycle management software grant to McMaster University in Hamilton, giving students the opportunity to use the same technologies in its design and manufacturing research programs that businesses around the world employ to produce some of the world's most sophisticated manufactured goods.
Linamar is educating young people about careers in manufacturing by sponsoring summer camps for grade 7 and 8 students in the Guelph, Ont.-area. The auto parts manufacturer also donated $500,000 to Conestoga College in Cambridge, Ont. to provide scholarships for manufacturing engineering technology programs.
At Seneca and Sheridan, Siemens will provide guest lectures, technical workshops and curriculum development recommendations. Students will also have an opportunity to write a Siemens certification exam in mechatronic systems.
The report provides a good starting point for manufacturers. Canada has the technical prowess to address these changes, but manufacturers of all sizes must be willing to embrace them.
Click here for a copy of the Lawrence National Centre report.
This article appears in the October 2015 issue of PLANT.