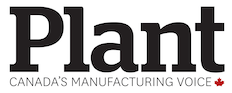 Event
Advantage through Excellence – Future of Manufacturing
Print this page
---
October 08 - October 10, 2019
6250 Hwy 7, Vaughan, Ont., L4H 4G3
Excellence in Manufacturing Consortium (EMC) is hosting its next national all-sector manufacturing conference, Advantage through Excellence – Future of Manufacturing, in the Greater Toronto Area, Vaughan, Ont.
For more than a quarter century EMC has been responsible for contributing significant knowledge, expertise and resources towards the success of more than 13,000 consortium and online member manufacturers, representing every province across Canada.
Keynote speaker Peter Hall, vice-president and chief economist of Export Development Canada (EDC), will discuss EDC's Global Export Forecast.
Other keynote speakers include Michelle Chretien, director, Centre for Advanced Manufacturing and Design Technologies of Sheridan College, and Jayson Myers, CEO of Next Generation Manufacturing Canada. They'll shed light on the how the advancement of technology and manufacturing techniques can support higher levels of productivity and efficiency for Canadian manufacturers.
Visit event's website
http://www.futureofmfg.ca
---
Print this page