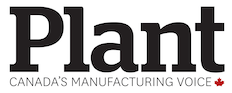 All attendees at the 2014 Automotive Parts Manufacturers' Association (APMA) Conference and Exhibition had to do to understand the next decade for the Canadian automotive industry was to look at the title of analyst Micheal Robinet's industry outlook presentation: A decade of change within a globally integrated industry.
Despite recent momentum there are obstacles on the road ahead.
Canadian auto manufacturers are looking at pre-tax profits of $1.3 billion in 2014, the highest level since 2002, according to the Conference Board of Canada's Spring 2014 Industrial Outlook. And while retooling at several Canadian plants and increased competition from US and Mexican facilities drove production down by 3.6% in 2013, the industry is supposed to rebound by 3.1% at the end of the year. In 2015, the Conference Board predicts the industry will add 2,900 jobs.
Auto parts manufacturing is to finish the year strong thanks to robust demand from North American assemblers that have boosted production by 5.2% for pre-tax profits of $1.5 billion.
The annual conference in Windsor, Ont. heard similar opening messages from IHS Automotive industry analyst Robinet and Export Development Canada's (EDC) chief economist Peter Hall: there's a pressing need for export diversification and innovation. And there's some urgency to act because of stricter US fuel emissions standards by 2025 that will speed up vehicle design cycles, plus improving economic conditions in Europe and the US.
There's also growing demand for autonomous vehicles, a conversation highlighted by the launch of the APMA Connected Car, loaded with features from 13 Canadian automotive and technology companies.
"Technology development is right on the money with respect to the automotive economy," said Hall, adding Canada needs to be a technological leader to encourage competitive industry growth.
Emerging markets are back too. He said good automotive fortune will also rely heavily on exports and trade-oriented investment.
He estimates short term automotive export growth of 3% this year and 4% in 2015. The dollar, currently averaging $0.93, won't budge much either looking to 2015 – a good or bad thing depending on who you ask.
Better trade partners
Europe, where Hall sees the economic mood as more upbeat, will have a positive impact here thanks to the Comprehensive Economic and Trade Agreement (CETA).
"If they're positive, that's 48% of the world's GDP feeling good about itself again. That's a very good thing," he said.
Hall declares Canada a winner in the free trade agreement, and predicts auto exports to Europe will grow by 28.8%.
Robinet isn't convinced Europe will rebound as quickly as North America. But he believes CETA will provide a greater roadmap for shifting capacity and he expects European automakers to increase production on Canadian, Mexican and US soil.
"Exports, expansion and localization will give North America a more stable footing," he said.
He believes the global revival will be by the US, which is expected to account for 80% of NAFTA auto demand in the near future with an 8.3% increase in North American vehicle production between 2014 and 2020.
Globally, Robinet's production outlook predicts a 24% increase from 85 million to 106 million units between 2013 and 2021.
Launch activity, however, will decline in North America from 43 in 2014 to 32 by 2020. Globally, vehicle launches will decline from 130 in 2014 to 125 in 2019, possibly the result of a 60% increase in multi-regional platforms. Tightening US EPA fuel emissions standards that stiffen by 45% between 2016 and 2025 to 54.5 mpg are also a factor.
Those fuel emissions standards will cause NAFTA to begin to converge with global trends in the B, C and D segments, which will account for more than 60% of global volume by 2020. In NAFTA, Robinet estimates more than 75% of volume is D segment or smaller by 2020.
"Fuel emissions will be the toughest obstacle for car makers in the next 20 years," he said. "To stiffen the regulations by 5% each year starting in 2016, each vehicle cycle will need to reach emissions reductions goals of 25%, which will have a big impact on the composition of new vehicles."
He suspects a focus on weight reduction and the introduction of new materials such as aluminum will drive a technology development trend around powertrain and vehicle structure components.
Electrification will grow, too, but only after 2020.
These challenges will require manufacturers to up their technology game and see their businesses through a global lens.
"Canada has an abundance of advanced technology experts and companies that can lead on the world stage for the next generation of vehicles," said a confident APMA president Steve Rodgers, hosting his final conference before a planned retiring in October.
Changes are coming, but that doesn't mean the road ahead will be bumpy.
Comments? E-mail mpowell@plant.ca.