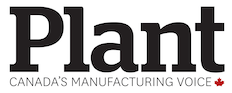 Canadian businesses are beginning to understand the value of predictive analytics and how smart data empowers leadership to create positive change within an organization, according to PwC's Big Decisions Global Data and Analytics survey.
It sheds light on how enterprises are limiting risk and leveraging data to make the big decisions and the speed at which business moves today is encouraging them to unlock the power of big data.
While one in three Canadian organizations are highly data-driven, globally a low number of companies are harnessing the predictive analytics capabilities available to them. Only 29% of respondents say they have the capabilities to make use of it.
Meanwhile, 69% of Canadian respondents are being prompted to make big decisions to remain competitive in a fast-paced global business environment while 24% are driven by disruption.
The survey, which captured insights from more than 2,100 respondents (207 in Canada), found that focusing on improving speed and sophistication increases return on investment in data and analytics. As innovation cycles narrow, organizations can't afford to take months or weeks to identify opportunities, forcing them to increase the speed at which they make decisions and apply the right insight to their problems using more sophisticated data analysis.
Results reveal a gap between where Canadian companies are and where they'd like to be in relation to data speed (55% away from 2020 needs) and 57% away from sophistication. Many want to make the most of their analysis, but most admit ambition exceeds realistic expectations achieved by 2020.
Canadians say reducing the time it takes to get insights is their biggest challenge, and they're two times more confident than their global peers that data sophistication will improve over speed by 2020. But they don't anticipate closing the gap as tightly as their global peers.
PwC concludes that Canadian companies must establish a data-driven innovation culture to lead their markets. This hasn't happened yet because their use of analytics isn't where it needs to be – more than 60% of respondents say decisions aren't driven by data.
Those using data and analytics focus on the past, instead of looking back with descriptive (43%) or diagnostic (18%) methods.
Sophisticated organizations are deploying a forward-thinking prescriptive approach to data. Just a tenth of Canadian respondents say they've deployed such activities.