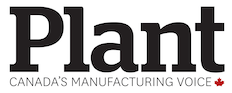 Not all workers are the same. Sure, your employees may possess similar skills, but their career goals and workstyle preferences are being defined by generational differences that a Conference Board of Canada report recommends you understand.
Workplace Preferences of Millennials and Gen X: Attracting and Retaining the 2020 Workforce, surveyed 506 Millennials (1978-1990) and 514 Gen X (1965-1977) employees and reveals similarities and differences between them.
"While fundamental values across generations are more alike than different, stereotypical perceptions of differences persist," says Ruth Wright, director of human resources research at the Conference Board.
Gen X is only about two-thirds the size of the Boomer generation (1946-1966), and by 2020, Millennials will represent the largest cohort of working Canadians.
The Conference Board suggests reasons for generational differences are created by:
Socio-cultural events. This theory explains Gen X's reputation for cynicism and apathy sprung from the economic recession of the early 1990s and other global crises, including 9/11. Millennials are the social generation thanks to the proliferation of the internet and other social technologies in the early 2000s.
Changing social environments. Slow changes in the social environment have an influence on generational attitudes. For Gen X, the importance of work-life balance stems from an increasing distrust of organizations over time, while Millennials are influenced by society's increasing focus on individual rather than organizational goals.
Life stages. Differences are related to activities that commonly occur at certain ages. For example, 20- to 30-year-olds entering the workforce are concerned with advancement and acquiring new skills. As a result, Millennials are often perceived as naïve and over-ambitious. This also suggests when they reach their 30s and 40s, they'll demonstrate the same characteristics as Gen Xers (pragmatic, underachieving).
Social construction. Labelling employees Millenial of Gen X shapes their behaviour. A manager might give a digital native responsibility for managing technologies, but assign a perceived Millenial a great deal of collaborative work, assuming the employee prefers a social environment. But that's not their preferred way to work.
The report concludes workplace cultures shaped by exiting Baby Boomers may not be satisfying the needs of the Millennials or Gen Xers. A company that adjusts its traditional practices will gain a competitive edge by attracting a more vibrant future workforce.
Need for feedback
Here are key findings:
Millennials are more confident than Gen Xers they'll achieve career goals, but they'll also expect faster promotions and will switch jobs more often. Managers must become more transparent about career paths, provide more development opportunities, increase organizational mobility, recognize achievement and provide greater access to leaders.
Both generations desire ongoing, frequent feedback. How managers approach feedback is as important as the frequency.
Managers should plan staff interactions into their daily routines. They may need coaching on how to deliver constructive feedback.
Neither generation is willing to sacrifice their lives for work. They want flexible schedules and work arrangements, and a clear separation between the job and their lives. To attract and retain employees, offer and publicize work-life balance policies, including input into decisions that affect work and life.
Perceptions of justice and fairness are a very important aspect of culture. Organizations should leverage opportunities, such as corporate social causes, so Millennials can showcase their skills and demonstrate leadership.
Offering competitive pay and benefits is imperative to retain both generations. Millennials will switch employers if they are offered more money. Benefits preferences appear to be driven by life stage, but differences are minor. Millennials show a slightly greater preference for vision care and parental leave supplement pay. Gen Xers have slightly greater preference for pension plans and prescription drug coverage.
Generational differences are increasingly evident. Don't ignore them. Understanding employees' wants and needs will help you attract and retain a vibrant workforce.
Comments? E-mail mpowell@plant.ca.
This article appears in the Nov/Dec 2014 issue of PLANT.