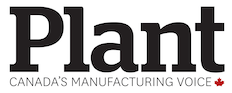 The future appears to be bright for electric vehicles (EVs). The world's leading automotive brands are expanding into this segment, but a transition period is underway as gasoline and diesel users hesitate to make the switch. Many drivers are opting for plugin hybrid electric vehicles (PHEVs) that combined combustion and electric power. As drivers become more comfortable with electric power, government funding programs will help technology developers get them there.
But first some background.
European markets have the highest share of EVs, although other international markets are heating up, according to the Global EV Outlook 2016.
And the North American plugin electric vehicle (PEV) market is poised to become a major ingredient in the vehicle mix. Release of the Tesla 3 in North America this year will help to accelerate the market by almost 60%, and nearly double it in 2018, according to Navigant Research.
Accelerated growth is also expected worldwide. Clean Energy Canada, a program run by the Centre for Dialogue at Vancouver's Simon Fraser University, notes China cruised past a million vehicles last year (from a couple of thousand 10 years ago) and kept going. This year it plans to add as many electric vehicles as there are in the rest of the world.
A report on the economic impact of EV adoption forecasts the following benefits, based on 10% of Ontario's market share by 2025:
• total economic income of $3.6 billion;
• 34,000 person-years of new employment;
• significant energy savings with declining use of fossil fuels;
• reduction in CO2 emissions;
• employment opportunities for skilled employees; and
• construction of an extensive charging-station infrastructure.
Offset costs
Technology companies investing in EV development can apply for the following government grants and loans to offset project costs:
Automotive Supplier Investment Fund (ASIP). It offers Canadian government grants for automotive manufacturers researching/developing innovative products or processes, including prototyping, product engineering, pre-commercial testing and validation. Only automotive suppliers with fewer than 500 employees or less than $1 billion in global revenues may apply. Grants are valued up to 50% of eligible project expenses to a maximum of $10 million.
Automotive Innovation Fund (AIF). Funding supports technology investments for larger automotive suppliers and manufacturers. Large-scale projects include the development of automotive products, new production methods, or new/expanded facilities for fuel-efficient auto production. Applicants must provide a minimum project investment of $75 million over five years to be considered. Grants or repayable funding (10% to 15% of eligible costs) are available to a maximum $80 million. Only projects with a focus on environmental sustainability will be eligible for grant funding.
Sustainable Development Technology Fund (SD Tech). It allows Canadian tech developers to lead their projects to commercialization. Projects typically last two to three years and focus on developing disruptive technologies that will reduce greenhouse gas emissions, environmental contamination or water consumption. The fund provides up to up to 33% of eligible project expenses to a maximum $15 million.
As the shift away from fossil fuels builds momentum, consumer interest and confidence in alternatives will follow. Now is the time to take advantage of the funding opportunities.
Matthew Rogers is a business funding analyst with Mentor Works, based in Cambridge, Ont. It provides assistance and support services related to small business funding grants. Visit www.mentorworks.ca.
This article appeared in the print edition of the AutoPLANT supplement to PLANT Magazine, October-November 2017.