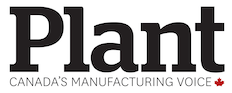 Guardians of the Galaxy, the latest addition to the comic book/super hero/science fiction genre, has established itself as a franchise, thanks to a box office take (since August 1) of more than $770 million worldwide.
Props and costumes were key to this space yarn's "awesome" effects, an area in which Stratasys Ltd., a 3D printing and additive manufacturing provider (based in Minneapolis and Rehovot, Israel), played a starring role.
UK movie costumes and props specialists FBFX Ltd. created various 3D printed pieces including the entire armour outfit for the character, Korath, played by Djimon Hounsou.
Grant Pearmain, director of costume and props at FBFX, said it was produced almost entirely using Stratasys's Objet500 Connex multi-materials 3D printers and represents the first time the company has produced a fully 3D-printed costume worn in a movie.
The same Objet500 Connex technology produced the memorable Star Lord helmet worn by lead-actor, Chris Pratt. Several prototypes were 3D-printed, and vacuum-cast versions were created from a 3D-printed mould. The actual prop worn in the movie featured 3D-printed interior and exterior detailing using Stratasys's VeroGray material.
Pearmain said 3D printing technology has improved quality and accellerated turnaround times compared to traditional methods involving model makers working with clay. The company now uses 3D printing in 90% of its projects – a leap from 10% four years ago.
"We know exactly what the 3D printed piece will look like, regardless of how many pieces we're producing," he explained. And there was at least a 50% savings on lead times.
Time savings allow Pearmain and his team to go from design to virtually complete, accurate prototypes in a few days, rather than a few weeks. FBFX now shows highly detailed pieces to production companies more quickly and turns around pieces faster for directors' sudden demands for camera tests.
It also allows teams in different countries to work on the same project.
"We will often receive digital files from concept designers in Los Angeles that we finalize and 3D print via our service bureau IPF, with whom we've collaborated on a number of major motion pictures," he explains. "Similarly, we might send concept files to the team there to tweak and return for outputting here."
Stay tuned for the inevitable Guardians follow-up to see what otherworldly wonders are manufactured in 3D.
This article is an edited version of a contribution provided by Stratasys Ltd.
This article appears in the Nov/Dec 2014 issue of PLANT West.