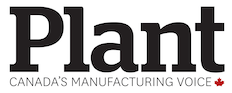 A lot fewer daily newspapers are landing on front porches these days but that doesn't mean that the Alberta Newsprint Co. (ANC) in Whitecourt, Alta., is planning to ride off into the sunset like some of its competitors. In fact, through several projects – some of which may not seem complementary at first glance – ANC is seeking to secure its future as a pulp and paper producer. Notable among these new initiatives are a recently completed gas-fuelled electrical plant and a rail/truck fully functional trans-loading facility, both built beside the paper plant.
While showing a visitor around Alberta's first and only newsprint plant, located 160 kilometres northwest of Edmonton, ANC technical director Gary Smith quickly lists more than a half a dozen newsprint competitors that have closed down part or all of their operations in recent years. Although this obituary listing might appear to signal sales opportunities for ANC, it also points to changes publishers and their suppliers are facing as they abandon the old and seek alternative ways to reach readers and do business. (Interestingly the Edmonton Journal no longer offers home delivery in Whitecourt, a community of 10,000, two-hours by car from Alberta's capital.)
Natural Resources Canada recently reported demand for Canadian newsprint dropped by 9.4% in 2013, surpassing the average annual decline of 7.4% since 1999. Smith admits such statistics prompt references to buggy-whip manufacturing, yet he remains remarkably sanguine about ANC's prospects, noting: "We are still the lowest-cost producer of newsprint in North America. There is still a good market and value in what we do in supplying newspapers and there is still a need for newsprint in inserts and other products."
That optimism is rooted partly in the fact that with its current daily capacity of 800 tonnes, ANC is a relatively new plant (opened in 1990) and operates with a "slim" workforce of 200-plus employees. Although it marks its silver anniversary next year, it's still a youngster of sorts in an industry generally characterized by aging infrastructure. With its fairly modern plant, ANC was able to continue selling newsprint to dailies as they added more colour and ran higher-speed presses.
In setting up the ANC joint venture, the owners (Vancouver-based Stern Group and West Fraser Timber Co. Ltd. of Quesnel, BC) sought to use by-products – notably spruce and pine chips, from various sawmills near Whitecourt. According to Smith, ANC "vacuums up chips" that local sawmills would have incinerated. Burning them is a low-value proposition both in terms of financial return and environmental stewardship. ANC also harvests from land accessed through its forest management agreement with the province.
Significantly, ANC's ownership chose the thermo-mechanical pulp (TMP) process rather than traditional kraft technology. TMP relies on steaming wood chips and then sending them through primary, secondary and tertiary refiners where they are aggressively ground between fast-spinning metal plates. The resulting pulp goes into a surge tank where it's mixed with hot water and stirred before the slurry heads to the four-story-high and block-long Voith papermaking machine.
Besides avoiding the bad smell associated with kraft production, TMP lends itself to quick shutdowns – an important factor relative to installing an associated power generator. As a relatively new operation, end-of-line packaging, labelling and handling are highly automated. Although environmental standards have certainly tightened over its lifetime, the modern ANC plant was better positioned to respond to emerging environment demands, yielding a further competitive advantage. TMP also has a higher process yield producing 92% fibre versus 50% for kraft based on initial wood feed. The TMP waste stream, in the form of wood fibre and effluent-treatment solids, is spread as fertilizer on nearby farmlands, one of several examples of how ANC benefits from its location.
Whitecourt straddles the prairies parkland region to the south and boreal forests to the north. That means there are farms nearby, but the municipality also happens to be within an oil and gas-producing area, which prompted ANC's $1.6 million investment in a trans-loading facility opened in the spring of 2013 just east of its plant. Oil is trucked from local production batteries to the trans-loading site where it's transferred onto railway tank cars. About 10 tank cars loaded daily is fairly modest compared to similar facilities but still one million barrels were shipped in the first year of operation. It's also expected to become an offloading point for sand, hydrochloric acid and other products used in nearby fracking operations.
Besides providing ANC with an added revenue stream, trans-loading allows use of an underutilized rail marshalling area once dedicated to boxcars carrying paper and newsprint to market (70% in the US, the rest in Canada). Now, most (70%) ANC newsprint leaves by truck and intermodal – reversing the earlier pattern whereby the bulk left by rail. Road transport means ANC has the added benefit of filling trucks that otherwise would deadhead down Highway 43 after making deliveries to northwest Alberta.
Shift from coal
"For a paper mill to develop a trans-loading facility and to diversify in this way represents no easy feat," Smith concedes. It aligns with a business plan over five years, starting in 2011, to spin off at least five thriving businesses from its existing operations as a means of countering the risks and volatility of the newsprint business.
More ambitious than the trans-loading facility is a 65-megawatt, natural-gas-fired power plant. This was commissioned at the ANC site this summer. The province has embarked on efforts, likely lasting several decades, to wean itself off coal, an abundant and major, but problematic fuel source. Alternatives, including gas-fuelled generation, have been encouraged for both base and peak loads. ANC's refiners that grind chips consume considerable electricity, which until now has been generated off-site. The electricity needed to turn seven 22,000 horsepower refiners represents a significant part of ANC's overall 125-megawatt power consumption. Fortunately, waste heat from those refining processes generates steam that's used in chip steaming and for drying the paper as it winds through multiple rollers of the papermaking machine.
Built as a turnkey operation by Caterpillar Power Plants, the new $75-million plant will help to stave off higher transmission fees and to ensure the mill's long-term viability. It will also allow a smooth transition for the papermaking process during periods of rapidly rising power costs throughout the year. Smith explains that besides the generator offering a measure of electrical self-sufficiency, it's also geared to contribute peak-demand power to Alberta's electrical grid.
Delivery to the grid occurs once ANC receives a request from the Alberta Electric System Operator (AESO), which oversees the power grid. Using mathematical formulas that take into account multiple factors – including the cost of natural gas, the price of electricity and weather – ANC will have the flexibility to produce pulp or power, or a combination of the two.
The power plant will be controlled from the same room that now monitors paper production. A recent control-room addition is an overhead electronic ticker tape and computer screens, which flash relevant real-time information such as wind speeds at wind farms – factors that impact the availability and cost of power.
If the algorithm suggests much greater returns from producing and selling electricity compared to those of producing pulp, ANC quickly transforms to a generating station that also manufactures paper. Such a turnaround is possible partly because TMP technology lends itself to quick shutdowns and because ANC maintains sufficient inventory of finished product to bridge periods when power production takes precedence. However, the paper production is less energy intensive than pulp production, hence shutting down pulp production and depleting inventory storage while continuing to run the paper machine is a viable option.
Meanwhile, Alberta Newsprint Co. continues working on still-to-be-announced business propositions to add to its two recent economic stabilizers.
Nordahl Flakstad is an Edmonton-based freelance writer.
This article appears in the Nov/Dec 2014 issue of PLANT West.