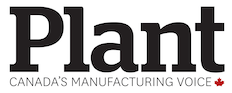 OTTAWA — Public Safety Canada says it's closely monitoring US moves that would allow designs for 3D-printed guns to be posted online, but there are rules already in place to prevent unauthorized weapons from being made.
"Regardless of manufacturing method, a business licence is required to produce a firearm and all firearms are subject to the Firearms Act, the Criminal Code and their associated regulations," the department said in a statement.
It adds it's illegal to make or possess a firearm without the right licence and registration certificate.
"The Firearms Act requires that a business, museum, or organization must have a firearms business licence to manufacture ammunition, firearms, restricted or prohibited weapons, or prohibited devices. A business licence is valid only for the activities specified on the licence."
Anyone who makes weapons or ammunition knowing they aren't authorized to do so could face up to 10 years in prison, according to the section of the Criminal Code that deals with weapons trafficking.
The legal wrangling in the US around 3D-printed firearms dates back to 2013, when Texas-based Defence Distributed started publishing downloadable gun blueprints online. The plastic guns are easy to hide and difficult to trace.
The State Department ordered company founder Cody Wilson to cease, but the US government settled with his company in late June, which would have allowed the files to be posted again on Aug. 1.
But on July 31 a federal judge in Seattle issued a temporary restraining order to stop the release of the blueprints, saying they could end up in the wrong hands.
"There is a possibility of irreparable harm because of the way these guns can be made," said US District Judge Robert Lasnik.
Eight Democratic attorneys general had filed a lawsuit Monday seeking to block the federal government's settlement with Defence Distributed. They also sought the restraining order, arguing the 3D guns would be a safety risk.
US President Donald Trump has said on Twitter that he is looking into the matter, has spoken to the National Rifle Association and that it "doesn't seem to make much sense!"
Kerry Stevenson, editor and founder of the 3D printing blog Fabbaloo, said the level of alarm over the release of the 3D-printed gun designs is unwarranted.
"These files have been informally available for a couple of years now and anybody who really, really wanted them would surely have found them already," he said.
But the combination of two hot-button issues – 3D printing technology and the proliferation of guns – has created a big media buzz, Stevenson added.
"People think that 3D printers are these magic machines that can make anything like a Star Trek replicator. But they aren't. They're just another machine that can make certain kinds of stuff."
He noted that there have long been computer-driven machines used to manufacture products out of metal, which would make more durable guns than the hard plastic ones 3D printers churn out.
He said 3D-printed guns are not strong enough to withstand more than a few uses before they crack. Weighing the poor product quality against the substantial costs of 3D printers, Stevenson said he can't see many people resorting to that method to get their hands on a firearm.
University of Calgary law professor Lisa Silver said authorities need to find a balance between making sure 3D printing technology is allowed to flourish for its many legitimate and beneficial uses, while restricting any potentially dangerous activity.
She said it's likely Canada's firearms laws and regulations would cover 3D-printed firearms, but the language may have to be tweaked to make it completely clear.
"If I were the government, I would want to make sure all my legislation is up to date, that I've got the opinion of my policy people that say 'yes, it would cover that kind of firearm,"' she said.
The advent of 3D-printed firearms could also make police investigations more complex, Silver added. For instance, search warrants may need to be extended to computer forensics, when they wouldn't have in the past.
"It's another one of those new technologies that the police just have to keep apace of and be one step ahead of people who are going to use them for criminal activity."
Files from AP