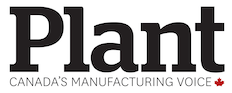 Lewis Mouldings and Wood Specialties is putting a new spin on "treasure from trash," and providing Nova Scotia residents with an environmentally friendly and safer way to heat their homes than with firewood this winter.
The Weymouth, NS pine moulding manufacturer is eliminating wood waste and meeting growing local demand for its Fiber Fuel bricks by adding a second wood waste briquetting machine to its 60,000 square-foot facility, which processes up to 6 million feet of pine annually.
"We needed to recapture some of the cost and value that goes into our dry waste," says Jamie Lewis, the plant's general manager.
What started as a waste diversion project in 2008 when the company realized it could no longer depend on pulp and paper producers to take away growing piles of wood byproduct. He says the company considered getting into the pellet business, but opted out because it's a commodity product that has a tendency to fluctuate wildly.
"The bricks were a niche we were confident we could capture."
Fiber Fuel production is currently about the equivalent of 1,200 cords of firewood, a business that's worth up to 3% of the company's revenues.
It also helps that Lewis Mouldings is a producer of eastern white pine, which is kiln dried to remove most of its moisture (briquettes need to have a moisture content of less than 14%.)
"We're drying it down below that to begin with," says Lewis, adding that other materials, such as spruce, are usually processed with a moisture level around 18%.
Fiber Fuel is a direct alternative to firewood, and is sold to Nova Scotia locals through a network of hardware stores across the province. He hopes the second machine will double Fiber Fuel revenues in the next two years.
It will also help keep jobs at the plant in a region where the forestry and pulp and paper sector has struggled. Lewis Mouldings, founded in 1990, is one of the region's largest employers with more than 75 employees.
"We were too dependent on a lot of other customers for our waste, and they eventually shut down as the downward trend in the pulp and paper business continued. We knew we couldn't be dependent on them forever," says Lewis.
The second machine was purchased thanks to a repayable contribution of $307,500 from the Atlantic Canada Opportunities Agency (ACOA).
He describes the process of making the briquettes as simple. Dry wood waste is transferred by collection systems mounted over cutting areas around the plant into a hopper that's fed into a briquetter made by RUF Briquetting Systems in Germany.
That's where the magic happens.
How it's made
Once in the briquetter, the material is transported into the pre-charging chamber by a conveying screw. A pre-charger presses the material to a controlled density to ensure consistent briquette size.
Then a main pressing ram transfers the material into the mould and forms the briquette into its final shape and density. The reciprocating mould moves sideways and parallel ejectors expel the briquettes as a second briquette is formed.
With the addition of the second machine, Lewis says production of 400 bricks an hour will be automated except for final packaging in plastic bags to keep out dampness and make storage easy.
The two-pound Fiber Fuel-branded bricks have benefits over traditional firewood. They're ready to use immediately (firewood needs to be dried first) and this reduces the risk of mould, insects and dirt inside a customer's home.
Because they're 100% kiln dried, there's less moisture to cause improper combustion, lessening the risk of the creosote build-up that causes chimney fires. There's also less ash than hard wood and emissions are reduced.
Two or three bricks every 80 to 100 minutes will keep a house at a comfortable temperature.
Lewis says the company is also installing a biomass dryer. It will be used to convert green waste, such as wood and bark residues, into briquettes.
"That's the next evolution of this business."
In the meantime, Fiber Fuel will continue to provide Nova Scotians with an innovative and environmentally friendly way to heat their homes that doesn't involve trekking into the forest with an axe.
This article appears in the Jan./Feb. 2015 issue of PLANT.