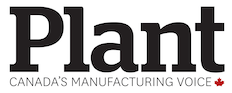 BURNABY, BC — Taiga Building Products Ltd. has signed a deal to buy Exterior Wood Inc. for about $55 million.
The company says the acquisition of Exterior Wood and the expansion of its wood treatment business is a significant step forward in its strategy of pursuing value enhancing opportunities.
Headquartered in Burnaby, BC, Taiga will acquire all of the issued and outstanding shares of Exterior Wood for US$42 million.
Exterior Wood has been operating a wood treatment facility and distribution centre in Washougal, Wash., since 1977.
The company also services retail building supply centres throughout the Western United States and Canada.
Taiga is a wholesale distributor of building materials with distribution centres in Canada and the US.