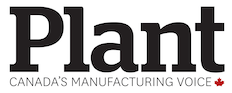 My three-year-old grandson can pull up his favourite program on Netflix. Like most of us he goes primarily to this one site. Many of us have the same tendency to pull up our favourites, ignoring the other valuable information out there. True, it's often difficult to see the proverbial wood for the trees, and
1. Export readiness. A self-assessment is an important first step for the would-be exporter, answering the basic question: are you ready to take the plunge? There are several good sites to check out: www.export.gov/begin (US site), www.tradestart.ca (BC- based, includes a SWOT analysis), www.sse.gov.on.ca (68 pages from the Ontario government on exporting, including 20 steps to export success), www.austrade.gov.au (the take from down under), and try the UK's Institute of Exports questionnaire, "Are you ready to export?" at www.export.org.uk. An assessment is done for you based on answers given!
2. The export plan. This is the vital next step, and some of the above sites lead into examples. The Marketing Donut has a good summary at www.marketingdonut.co.uk.
3. Training. It's important to have someone on board who is knowledgeable and experienced in international trade. For focused training: The Forum for International Trade Training has on-line courses covering the A-Z of the subject, leading to the Certified International Trade Professional Designation (CITP). Many local community colleges run FITT or their own special IT courses. Also check out www.export.org.uk for online courses at all levels.
4. Which market? Most market research has always been desk (and now computer) based. Depending on the competitive situation, a selection of one to three potential markets should be made based on the product/service on offer, the opportunity to carve out a niche position, and the specific challenges of language, culture and business practices. This leads to more focused research, for which a wide range of tools is available, including: www.doingbusiness.org (world bank); www.globalconnections.hsbc.com (bank report); and www.pwc.com, www.deloitte.com, and www.kpmg.com (major accounting firms).
5. Associations. Check out groups with a special country focus such as www.canada-indiabusiness.ca, or Canada-China Business Council and Canada-Europe roundtable for business. Members of these groups with non-competitive activities may be willing to share their experience. General associations such as Canadian Manufacturers & Exporters and Importers and Exporters Canada are also helpful.
6. Government sites. Canada's export credit agency publishes market reports, as does the trade commissioner service. Their local representatives in 174 offices around the world will help search for potential local partners
7. Trade shows. Visiting or participating helps you understand a market and what competitors are up to, plus it's also a good place to find local partners. Choose shows with a particular industry focus. These are usually better value than general ones like the famous Hannover Fair. For a list go to directory.balluun.com, (German focus), and for Canadian government-supported fairs and trade missions subscribe to CanadExport, Foreign Affairs and International Trade Canada's online magazine. Use Google too.
8. Culture and business practice. Smooth the way and avoid potential gaffes with FITT's "Going Global" workshop, "An introduction to the Cultural Aspects of International Trade". For a European focus try www.businessculture.org, or the "magazine for clean capitalism".
Valuable information
9. Finance and the nuts and bolts. Most training courses have a module on the nitty-gritty of the export function, such as finance, credit, guarantees, insurance, export and import controls and Inco terms. The bank sites and Export Development Canada are particularly helpful. FITT has modules on trade finance, and trade compliance. Freight forwarders and their brokers can help or try CIFFA, the Canadian International Freight Forwarders Association at
10. Intellectual property protection. Check out www.csoonline.com for a list of the basics for an excellent (if rather outdated) general introduction. Industry Canada www.ic.gc.ca has IP protection guidelines (as well as much else about running a business).
11. Corporate social responsibility. Many companies have codes of conduct dealing with personnel matters, their operating environment and related issues such as bribery. Penalties await those who break the law. Industry Canada has details under CSR. See also the United Nations, Canadian Business for Social Responsibility, or www.international.gc.ca, then drill down to find drill down to find Corporate Social Responsibility for specific guidelines.
12. Web site. Your web site is an important marketing tool. Make it attractive, compelling and easy to navigate. Aim for top visibility in Google searches! Potential clients should easily find and do business with the best organizations, which also use social media (with discretion) to their advantage, and keep their sites up-to-date.
Don't be like my grandson and stick to one site – unless it's Google of course, which will lead to all the others.
Happy surfing!
Mark Drake is former president of Electrovert Ltd. and the Canadian Exporters' Association.

This article appears in the Jan./Feb. 2015 issue of PLANT.