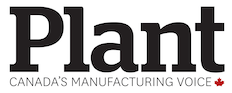 There has been some activity in Canada's aerospace industry that's not related to commercial or business jets. Airbus Helicopters Canada, which manufactures aircraft in Fort Erie, Ont., and boasts that since 1999, one of every two aircraft has come from there, delivered its first H130 for utility missions in North America in March.
The buyer is Phoenix Heli-Flight, a charter helicopter company operating out of Fort McMurray, Alta. The privately owned company carries out a variety of missions that cover exploration, wildlife surveys, utilities, oil and gas, forestry, construction, infrastructure maintenance, corporate transport, general transportation of personnel, freight and wildfire suppression and helicopter emergency medical services to the Fort McMurray and Wood Buffalo areas.
Phoenix Heli-Flight is replacing its EC130B4 with the new H130's utility package. The charter service was sold on the aircraft's wide, unobstructed flat-floor cabin that accommodates an array of equipment, cargo mirrors, a cargo sling, cargo pods and a 50-amp longline controller.
The light, single-engine helicopter, with room for the pilot and up to seven passengers, represents a new addition to Airbus's Ecureuil range. The H130's Fenestron tail rotor and automatic variable rotor speed control significantly reduce noise levels and it has a new Turbomeca Arriel 2D engine. Airbus says more than 70% of the airframe has been modified, which substantially increases the aircraft's versatility for additional missions such as hot and high operations, and aerial work.
Airbus Helicopters was established in Fort Erie in 1984 where it employs about 275 people who operate in a 135,625 square-foot plant. The company also operates customer support centres in Richmond, BC and Mirabel, Que.
Global growth
It's a subsidiary of Airbus Helicopters (formerly Eurocopter) and is wholly owned by the Airbus Group, a global aerospace manufacturer based in France.
The H130 announcement was made at the HAI HELI-EXPO in Louisville, Ky., where there was more Airbus-related news involving Pratt & Whitney Canada, the aerospace engine manufacturer based in Longueuil, Que.
LPR, part of Polish Medical Air Rescue based in Warsaw, has added four more aircraft to its fleet of twin-engine Airbus H135P3 helicopters powered by Pratt & Whitney Canada's PW206B3 turboshaft engines, boosting the size of the fleet to 27 aircraft.
The new engine is a variant of the PW206B2 and shares the same engine architecture, which is designed for ease of maintenance, and it delivers up to 10% more thermal takeoff power in hot and high conditions. Automatic start and power are shared between the two engines, which have the lowest emission levels in their class.
Pratt & Whitney Canada has also extended the basic time between overhaul for its PW210 turboshaft engines from 3,500 to 4,000 hours.
The extension increases time-on-wing, reduces maintenance costs by more than 10% and applies to all PW210 engines currently in service and future production.
There are approximately 3,500 PW200 engines flying in 80 countries, so far accumulating 9 million flying hours.
This article appears in the May/June 2016 issue of PLANT.