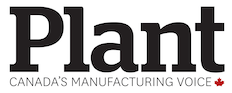 MIRABEL, Que. — Tangible results of Airbus' majority stake in Bombardier Inc.'s C Series program will soon be revealed with the announcement of new orders and a name change, the aerospace giant's CEO said.
"I'm convinced you will see the first results in the next couple of weeks as we go to Farnborough," said Tom Enders referring to the international airshow near London that starts July 16.
Two of the world's largest aircraft manufacturers were celebrating with about 3,000 Bombardier employees the new C Series partnership that officially took effect July 1.
Enders later told reporters that a change in the aircraft's name is also coming. Published reports suggest the plane will become the A200 to align with Airbus planes.
"We're working on it. I'd say in the near future," he said outside a Mirabel assembly hangar.
Airbus' main focus will be to sell the C Series and drastically reduce production costs, Enders said.
"Our top priority is selling the aircraft like crazy," he said, pointing to some 6,000 planes with 100 to 150 seats are expected to be sold by the industry over the next 20 years.
Enders added the company with have "engaged discussions" with suppliers because a great aircraft needs a great cost structure. He declined to say how much costs need to come down.
He promised Bombardier employees that Airbus will work to make the C Series a big success.
"We will fight for every C Series deal, every campaign and we are good fighters for our Airbus aircraft," he said.
Problems with the Pratt and Whitney engines have delayed aircraft deliveries.
Enders called them "teething problems" that were a little more than expected. However, he doesn't anticipate customers avoiding the plane while Pratt works on a fix.
And while U.S. steel and aluminum tariffs won't cause an immediate problem for the C Series, Enders said he's concerned about an escalation in the trade dispute and retaliatory measures that could reduce air traffic.
But Enders said he's encouraged that more American companies are speaking up against the trade policy of the White House.
"And I believe that will have an impact."
Airbus expects to start production of the C Series for the US market at a new plant in Mobile, Alabama, in 2019 with deliveries coming a year later.
Bombardier CEO Alain Bellemare said the C Series is a perfect fit inside Airbus' portfolio of aircraft.
"The scale and the reach of Airbus will create tremendous value not only for Bombardier and the C Series but for the entire aerospace industry in Quebec and Canada."
He thanked the federal and Quebec governments for supporting the plane's development and saving 2,000 jobs in Mirabel and Montreal.
Analyst Chris Murray of AltaCorp Capital upgraded his outlook of Bombardier in 2018 and 2019 and increased the target price for its shares to $6.50 because of anticipated production rate increases for all planes.
"With Airbus assuming control of C Series sales, we are anticipating a resurgence in orders," he wrote in a report.
Meanwhile,  Boeing and the Brazilian jet maker Embraer will attempt to form a joint venture that would push the US aerospace giant more aggressively into the regional aircraft market and counter strengthening ties between Airbus and Bombardier.
The new company, which has faced heavy scrutiny from lawmakers in Brazil, is being valued at about $4.7 billion.
The companies said Boeing Co. will own 80% of the joint venture, and Embraer SA the remaining 20%.
Brazilian lawmakers have been hesitant to allow any deal, fearing the loss of control of a major industrial and defence asset.