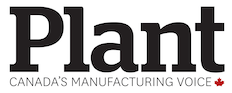 The Globe and Mail got a hold of the Ontario Liberal government's $7 billion plan to provide incentives for building retrofits and deliver rebates to purchasers of electric cars.
There is skepticism among manufacturers and the energy sector that the plan is workable; however, Sarah Petravan, a senior policy analyst at Clean Energy Canada, an initiative of the Centre for Dialogue at Simon Fraser University in Vancouver, thinks it's fair.
"[The plan] puts Ontario ahead of the pack. It sends a signal that will create market opportunities for the technologies companies [will need] to meet the province's carbon targets."
She notes the plan would pull technology into the marketplace instead of pushing it, as was the case when renewables were first introduced in Ontario.
There are concerns such a broad plan that touches on every facet of the economy is too much too fast.
"We already have a carbon tax called 'high electricity rates,'" says Jayson Myers, president and CEO of Canadian Manufacturers & Exporters, the Ottawa-based industry association that represents more than 10,000 manufacturers.
"The uncertainty this is generating will negatively impact businesses and their investment intentions in Ontario at a time when the conditions are right economically to be trying to attract investment."
The programs will be funded with revenue from Ontario's new cap and trade system, which was approved by the legislature May 18. They'll act as a a driver to cut carbon emissions to 15% below 1990 levels by 2020, 37% by 2030 and 80% by 2050.
"We have to be careful to not undermine what makes the Ontario economy work, and that's manufacturing," Myers warns.
"There needs to be more thought put into the economics of a plan like this to make sure its practical."
The plan sets a target to boost electric cars sales to 5% of all vehicles by 2020, and then 12% by 2025. To make it happen, there's an incentive fund of $285 million for new electric vehicle purchases, worth up to $14,000 per car. Buyers will also get their hands on another $1,000 for installing a home charging station. The province plans to lift its portion of the HST from EV sales and introduce an extra subsidy for low- and middle-income households to help them replace older vehicles. Another $20 million has already been committed to building a vehicle charging station network.
Cash for cars
But auto sector analysts, including Automotive Parts Manufacturers' Association (APMA) president Flavio Volpe, believe the province's EV targets will be impossible to meet.
"…[the government] is forcing Ontarians to pay themselves subsidies to buy electric vehicles that won't actually exist," he told the Globe and Mail.
New grants, rebates and subsidies totalling $3.8 billion would be directed to building retrofits, while cutting CO2 emissions by 3 million tonnes.
These programs would be managed by a new Green Bank, which the report says would be modelled after a similar program in New York State. Within the $3.8 billion commitment is $1.2 billion to help factories and industrial businesses cut emissions by 2.5 million tonnes, and there's $375 million dedicated to research and development for new clean technologies.
Petrevan believes Ontario has the tools it needs to meet the plan's policies thanks to a strong knowledge base and growing technology hubs in the manufacturing sector.
Myers remains less optimistic, despite acknowledging manufacturing's need to drive energy efficiency and make investments to reduce carbon emissions.
"The ink is hardly dry on cap and trade, and if this is the actual plan I would caution the government to do its homework and ensure the economics of such a plan don't sacrifice the competitiveness of important sectors to the economy, including manufacturing."
The Wynne government is to reveal more details about its action plan in June.
This article appears in the May/June 2016 issue of PLANT.
The Ontario government is preparing to usher in a new era in a bid to slash the province's carbon footprint with a far-reaching plan that could potentially disrupt manufacturing, particularly the automotive sector.