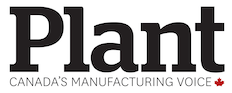 After two long years, Campbell Co. of Canada has unveiled a hot new power project at its Toronto manufacturing operation that will cool its dependency on traditional energy sources.
The $12 million Combined Heat and Power (CHP) plant is part of a global effort to source 40% of the company's energy from renewable sources by 2020. The system uses a natural gas turbine that drives a steam generator to produce electricity and heat the plant.
The facility, established in 1931 in the Royal York Rd. and Lakeshore Blvd. area of Toronto's Etobicoke neighbourhood, employs 1,300 people. It produces 12.5 million cases of soup every year and sources two-thirds of its vegetables from within 160 kilometres of the facility.
Campbell covered 40% of the CHP project's costs, totalling $5 million, through Toronto Hydro and the SaveONenergy initiative. A detailed engineering study was also entirely funded by the Ontario government incentive program, says Doug Dittburner, Campbell's chief engineer and power services manager.
CHP fit nicely into the Toronto plant's footprint because of its high heat and electrical load requirements. The facility has also deployed a one megawatt solar power compliment on its roof.
"Getting through the feasibility study was the key thing to do; it provided us with the ability to move forward with the CHP project and receive the incentive grant, which makes it easier to get approval from world headquarters," Dittburner says. And the Toronto facility is the only plant within the manufacturer's global footprint to be outfitted with the technology.
Campbell also invested in a $100,000 compressed air upgrade, a major LED lighting retrofit and is looking into a reverse osmosis system to supply water that will make a new boiler more efficient. A condensing economizer has also reduced greenhouse gas emissions by 2,200 tonnes per year.
CHP uses a natural-gas-fuelled engine to generate electricity and produce heat that generates steam, which Campbell's uses to cook soup. The system's 4.6 megawatt combustion gas turbine generator and heat recovery steam generator produce 90,000 pounds per hour of steam; then the hot combustion gas is delivered to a secondary system.
Hot exhaust air produced by the turbine is delivered to a recovery steam generator, which uses the energy to produce steam. The CHP plant provides 95% of the facility's electricity needs, with the remaining 5% coming from the Toronto Hydro grid.
Waste-free
"Any waste heat is captured by a heat recovery steam generator," says Dittburner, noting the CHP system will make the Toronto plant more competitive as a manufacturer in Ontario, and on a conversion cost per case basis.
Campbell's sustainability journey started in 2010 when it set an aggressive goal to halve its environmental footprint by 2020. The CHP plant will keep the company on track to meet its goal, and also provides a reliable tool to avoid production shutdowns with emergency back-up power.
Toronto Hydro sees the CHP as a strong energy efficiency solution for manufacturers that draw at least 500 kilowatts of power each month; have a year-round need for hot water or steam; and for plants that operate at least 6,000 hours annually.
Part of the "2020" plan also includes a drive to recycle 95% of generated waste, deliver 100% of global packaging from sustainable materials and reduce water use by 20%.
CHP is the first project of its kind within Canada's largest city to tap into saveONenergy. The program, which delivers incentives through local utilities, is funded by Ontario's Independent Electricity System Operator (IESO).
In 2014, business conservation efforts through saveONenergy programs resulted in almost 600 gigawatt hours of energy savings.
Dittburner is a big supporter, and encourages manufacturers to explore how the program can help them, especially given Ontario's high-cost energy environment.
Indeed, he says without the incentives from SaveONenergy, the CHP project wouldn't have flown.
This article appears in the May/June 2016 issue of PLANT.