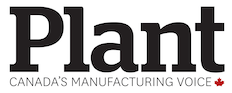 How optimistic are they? When specifically asked to assess their business prospects in the coming year, over 90% of survey participants are either optimistic or cautiously optimistic while less than 10% are pessimistic. Within this positive picture, almost 90% expect their orders, revenue and pricing to increase or at least stay the same, while about 80% expect a similar outcome for profits.
Some may be surprised by this outlook, given that Canada's economic performance last year underwhelmed despite seemingly positive conditions. However, looking at the big picture, there's good reason for their confidence.
For one thing, Canada continues to enjoy a relatively stable economy and banking system, along with fairly low interest rates to encourage industrial and consumer spending. Additionally, with last year's rapid appreciation of the US dollar slowing – making US exports (often made with Canadian-manufactured components) more appealing to global consumers – and the oil and gas sector rebounding, Canadian GDP growth should increase and have a positive impact on Canadian manufacturing.
Emerging market forecasts appear strong as well, with both China's and India's middle class continuing to become more consumer-oriented – a boon for Canadian export prospects. And while oil prices are showing signs of rebounding, which may increase energy costs for some manufacturers, it will also benefit those supplying the industry.
From an exchange rate perspective, since the loonie remains fairly low in relation to the US dollar, the price of goods manufactured in Canada and exported to the US is relatively favourable.
Of course, optimism should always be tempered by caution, and there are some red flags to be aware of – US political uncertainty, for example. Interestingly though, despite pre-election anxiety, the US economy has performed very well of late, and many economic pundits believe that will continue, at least in the near term.
However, with prevailing US protectionist sentiment, it remains to be seen how the economic picture will unfold with respect to Canada.
Political reaction was similar last year regarding the Brexit vote, but following an initial economic slowdown, there was a quick, strong recovery and many believe Brexit will not take a significant toll on our UK and Europe trade relations.
Nonetheless, the Canadian dollar has appreciated against a number of other foreign currencies, adversely impacting the price of our exported goods in those countries.
Executives responding to the Manufacturers' Outlook 2017 survey certainly expect to face a number of challenges. Many foresee their top pressures over the next three years to revolve around pricing (50%), controlling/reducing costs (50%) and increasing sales/orders (48%). Addressing the skilled labour shortage is also high on the list.
Export opportunity
Clearly, these concerns are significant. Yet even tempered by today's economic realities, optimism remains – driven by the potential for increased manufacturing exports. In fact, we're likely to see more export activity, with 32% of respondents planning to enter the US market and a significant number planning to enter other global markets in the next three years.
Still, exports remain a largely untapped opportunity for many companies. Many feel they lack the necessary cultural knowledge around consumer tastes and business practices to sell effectively into foreign countries – a valid concern.
By accepting that what works at home may not work elsewhere and by diligently researching business culture in potential markets, manufacturers should be able to effectively address those fears.
Some may also be hesitant due to the potential impact of "Buy American" and other potential protectionist policies. Such measures may come to pass, but it would be premature to suggest that economies will significantly backtrack on the idea of globalization.
While significant challenges may arise, companies shouldn't abandon export strategies or ambitions just because of the threat, or even the implementation, of foreign protectionist policies.
Between Brexit, the Trump presidency and a fluctuating loonie, 2017 is still something of a conundrum, but there are enough positive signs that many Canadian manufacturers believe they'll achieve export gains in a healthy US economy.
And why not? We have certain natural advantages when exporting to the US, such as proximity, similar consumer tastes and an advantageous exchange rate. When you factor in the sheer size of the US economy, the extent and potential of the opportunity seems clear.
We must also not undersell our reputation. "Made in Canada" on any product can have strong and distinctive international cachet.
We have repeated experiences with foreign business people and consumers making a conscious choice to purchase Canadian products because of the perceived quality and trust that comes with the product.
It's an advantage many Canadian manufacturers undervalue, but one that – combined with key positive economic trends – could help realize their export potential in 2017.
Jim Menzies is National Leader, Manufacturing Industry, at Grant Thornton LLP, a tax, accounting and advisory firm with offices across Canada. To learn more about the manufacturing landscape for 2017 or the Manufacturers' Outlook study, e-mail jim.menzies@ca.gt.com.
Canadian manufacturers are fairly optimistic these days. PLANT's Manufacturers' Outlook 2017 survey, co-sponsored by Grant Thornton LLP and SYSPRO Canada, suggests that, while they're by no means overconfident, manufacturers by and large see the potential for good things in this year, with increased exports driving opportunity.