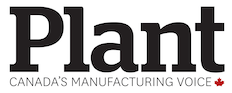 If your company exports to the US, you're likely concerned about the impact US president Donald Trump and Company will have on your business, especially his commitment to renegotiate the North American Free Trade Agreement (NAFTA).
Much of the Trump coverage has created confusion about what a renegotiation of this important trade deal would mean, but some Canadian companies are preparing themselves by engaging with industry associations, government agencies and ministries.
Your goal should be nothing less than protecting your position or, ideally, improving it. Companies that don't prepare may find themselves reacting to less or decidedly unfavourable circumstances.
How can you prepare? Proactive companies are implementing these measures:
Appoint a trade lead. It should be someone within the organization who will be responsible for the trade file. That person must build a team of internal and external experts, collect and digest trade news that may impact the business, and develop practical recommendations for protecting and improving the company's trade position.
Understand your supply chain and its vulnerabilities. Most businesses rely on an integrated North American supply chain. Have a clear understanding of your supply chain and its vulnerabilities, which includes identifying alternative sources for manufacturing inputs. Get advice from legal and customs experts on what a potential change to the rules of origin may mean as it would pertain to the preferential treatment of Canadian goods.
Push your industry to be proactive. There is strength in numbers. Reach out to industry associations and let them know how your position relates to the upcoming NAFTA renegotiations. Consider reaching out to US and Mexican partners. If there is common ground, ask them to lobby local associations and governments. Businesses should also be engaging with provincial and federal members of parliament.
Communicate your trade position to negotiators. As the Canadian government gears up for NAFTA renegotiations, it's identifying offensive and defensive interests. Provincial and municipal governments are doing the same on a regional and local basis.
Convey your interests and objectives to Canada's negotiators. They will be aware of the big issues but are likely unaware a particular irritant affecting your business or industry, or an interest you'd like to see protected. Now is the time to communicate your position. Don't miss this opportunity to be heard – trade agreements aren't renegotiated often.
Take immediate action to deploy resources and tap trade experts who will assist your business and minimize any shocks that may result from changes to NAFTA.
Imran Ahmad is a partner specializing in cybersecurity law at Miller Thomson LLP in Toronto.