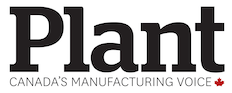 Here's a new development in the world of Industrial Internet of Things (IIoT) machine monitoring.
You can check the health of your rotating equipment and save energy at the same time with Everactive Machine Health Monitoring technology.
The developer of wireless, battery-free IIoT systems in Santa Clara, Calif. says its MHM taps power from low levels of harvested energy, such as a warm machine surface or dim indoor light. Vibration, temperature and magnetic field data is continuously transmitted to the cloud to detect machine faults.
Sensors transmit machine health data every minute via an IoT gateway to the company's cloud-based analytics platform. Evercloud provides detailed analysis and trend data across a wide variety of parameters and sends real-time alarms via e-mail and/or SMS as issues based on profiles of monitored machines and/or user-configurable thresholds are identified.