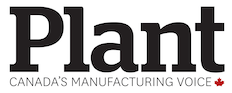 Canadian manufacturers are not particularly engaged with the Industrial Internet of Things (IIoT). The PLANT Manufacturers' Outlook 2019 study asked senior manufacturing executives several questions that relate to the IIoT – and the answers may surprise you.
IIoT refers to the collection, analysis and use of data gathered by sensors and the operation of things (such as assets in a plant) by software integrated with the internet and cloud computing power. Only 7% currently apply IIoT capabilities and 10% are planning to deploy this year, but 32% are not familiar with it and 31% say it's not applicable. Respondents identify the top obstacles to deploying IIoT as uncertainty over how to start, what it's all about and how to use it effectively, as well as cost.
The good news is there are platforms that remove barriers to adoption and companies like Quartic.ai are making it painless for manufacturers to adopt the technology. The company, based in Oakville, Ont., leverages its partnership with Microsoft Cloud and IoT Solutions to turn raw data from assets (in many cases data already being generated) into insights that enable technicians and plant managers to make much better decisions. The firm, founded by Ash Bhardwaj and CEO Rajiv Anand in 2015, has almost 30 employees and is growing its list of clients in Canada and the US.
"We are focussed on serving process manufacturers," Anand explains. "One of their main concerns is how to forecast the quality of their end product, and if the quality forecast is less than ideal, they want to know the causes in real-time and make proactive adjustments that prevent a lower quality product and waste."
Batch quality is affected by variability of raw materials, but so is machine performance due to degraded component health or operator-induced errors (shift to shift). "Food and beverage plants, for example, have a lot of operator involvement in choosing different set points for automation," Anand says. "Consistency, or what we call 'production certainty,' can be an issue."
Maintaining the reliability of critical machines – preventing breakdowns before an order is processed – is also top of mind for process manufacturers. IIoT platforms can equip plant managers with an accurate view of the current health of a machine and a health forecast. Through machine learning, Quartic.ai's software analyzes which components might break down and why (what is causing the component to move in the direction of the failure). For example, pressure is not what it should be and this is due to a valve malfunction.
"Motor current (electrical signature) is another example of data that can be analyzed to determine an asset's current and projected performance," Anand says. "This data is so often ignored, but proper analysis of it lets you know, a long time before vibration or oil analysis can, whether unusual wear and tear is present. And whether this is likely related to a faulty component or improper operation."
Critical assets
Anand confirms many smaller manufacturers are not sure, as indicated in the PLANT Outlook survey, about how to put IIoT in place or use it effectively, along with cost.
"A lot of them think it's going to be about adding more sensors and getting more data, but it's quite easy to get started with an asset/project where you are already generating data," he says. "Especially in industries where margins are low, a half a per cent point improvement in OEE (overall equipment effectiveness) is huge. You pick the right machine, and there can really be a big impact."
In addition to focussing on an asset that's already generating data, Anand says manufacturers should also focus on a critical asset where unscheduled downtime will cost a lot of money. Because these assets are key, there are usually long annual scheduled overhauls with the replacement of many components. But he has seen that with IIoT, his clients cut overhaul times by replacing only the components that need to be replaced.
There are other barriers to engagement. Anand and his team meet with company leaders who think an IIoT system will mean hiring a lot of new talent. Not true, he says; usually no new staff is needed. "We also encounter the old thinking of, 'I don't want to be the first.' But at this point, many companies have already stepped in the pool and are reaping the benefits."
Quartic.ai recommends a bottom-up approach with one machine at one plant showing the operators and technicians how having the technology in place will allow them to know it much better.
"It also means a higher level of satisfaction and meaning in their jobs, which is an important factor in employee retention. It feeds their interests in moving to the next level of asset performance management, instead of being stuck fighting fires all the time," Anand says.
Looking ahead, Erich Barnstedt, head of Azure Industrial IoT for Microsoft, believes that across all industries, leadership at virtually every company is realizing it's absolutely imperative to embrace digital transformation.
"They are looking for new solutions and approaches to existing problems or opportunities to grow and develop their business. Microsoft has been significantly invested in IoT and especially IIoT, long before the term was even coined," he says. "Our goal is to simplify the IoT journey."
Anand agrees. Those who embrace IIoT will prosper.
"Canadian manufacturers can compete with any manufacturer overseas," he asserts. "IIoT allows them to leapfrog ahead and stay competitive."
IIoT APPLICATION
Only 7% of manufacturers who responded to the PLANT Manufacturers' Outlook 2019 survey are applying Industrial Internet of Things capabilities. Here are the top five targets:
18%       Improving efficiency/productivity
14%       Tracking materials, shop floor assets
11%       Improving maintenance functions
11%       Providing more visibility into production processes
9%     Analytics functionality
Treena Hein is a freelance business writer based in Pembroke, Ont. E-mail treenahein@outlook.com.
This article originally appeared in the July-August 2019 print issue of PLANT Magazine.