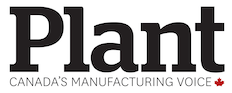 GENEVA — The World Trade Organization has ruled largely in favour of Canada in a dispute with the US over duties on glossy paper.
The WTO said it found the US Department of Commerce acted inconsistently with trade rules in its justification for imposing countervailing duties on supercalendered paper, which is mainly used in magazines, catalogues, corporate brochures and advertising inserts.
Canada had asked in 2016 that the WTO look into the duties, and how the US went about investigating the issue.
Global Affairs Canada spokesman John Babcock said by e-mail that the government acknowledges the WTO ruling that the US breached its obligations when it made its countervailing duty determination.
He said Canada requests the US implement the panel's findings promptly, rescind the duty order and refund all duties collected since it went into effect.
Joel Neuheimer, vice-president of international trade for the Forest Products Association of Canada said in a statement that the association welcomes the WTO ruling.
Last year, a NAFTA review panel also ruled in Canada's favour with a unanimous decision to order the US Department of Commerce to reconsider its duties against Canadian mills that produce glossy paper.
The US imposed the duties in 2015, including a 20.18% duty on Nova Scotia's Port Hawkesbury Paper, a 17.87% duty against Montreal-based Resolute Forest Products, and a duty of 18.85% on the J.D. Irving mill in New Brunswick and Catalyst Paper of British Columbia.
The US had claimed Canadian producers had received unfair subsidies, including cheap government-supplied electricity.
Exports of supercalendered paper from Canada to the US were valued at $959 million in 2014.