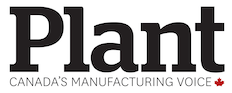 MONTREAL — The planned tie-up between Boeing Co. and Embraer SA could make life a little tougher on the Airbus-controlled C Series and Bombardier Inc.'s regional aircraft business, industry observers said Thursday.
Boeing will own 80% of the joint venture valued at US$4.75 billion and Embraer the remaining 20%. The deal is expected to close toward the end of 2019.
The partnership is clearly a reaction to Bombardier's partnership with Airbus on the C Series, the Montreal-based transportation company said.
"Irrespective of whether Boeing and Embraer finalize their partnership, the C Series is simply the better aircraft; the best in its class. Today's announcement doesn't change that," spokesman Simon Letendre wrote in an e-mail.
RELATED
C Series orders and name change on the horizon: Airbus CEO
Getting the support of one of the world's largest aircraft makers restores equilibrium to a commercial aircraft market following the Airbus-Bombardier joint venture that closed on Sunday, said Richard Aboulafia of the Teal Group.
Gaining Boeing's help was essential to help Embraer restore the competitiveness of its largest commercial planes against the CS100, Aboulafia said in an interview.
"This is really about the C Series," he said.
In order to really challenge the new plane, Aboulafia said Embraer has to restore the cost competitiveness of its larger 190 and 195 E2 regional jets.
"I think Embraer realized that with Airbus' help, the C Series was suddenly far more competitive in its sales campaigns. If you want to look at a single smoking gun behind today's announcement, that's it."
Ninety per cent of the deal is aimed at reducing Embraer's cost base by using Boeing's leverage to force supplier deals that will allow the Brazilian company to more aggressively compete with the C Series for orders, he said.
Airbus forced Embraer's hands, agreed Ernie Arvai, a partner at commercial aviation consultancy AirInsight.
"It's a more equal competition than having Embraer alone against Airbus," he said.
Arvai said the Boeing joint venture won't necessarily be smooth sailing because of the vastly different corporate cultures and organizational structure of the two companies.
But he said Bombardier can hold its own – as it has shown by recently winning regional jet orders from Delta Airlines and American Airlines – as long as scope clauses remain in the US that limit the size of aircraft that an airline can contract out to a regional airline.
That gives Bombardier's CRJ 700 and 900s an advantage over Embraer's E175 E2.
While Embraer will be backed by a company with deep pockets, he said Boeing can't react as quickly or provide the same level of personalized attention that Bombardier can.
Arvai said there is a window of opportunity for Bombardier to remain quite competitive.
"I think you're always worried when you have a company with deep pockets but I don't think I would panic at this point."
But Walter Spracklin of RBC Capital Markets said Bombardier's regional aircraft could be at a disadvantage as it competes alone against Embraer, which will have more sales and marketing clout through the American aerospace giant.
"Nevertheless, we see Bombardier's regional jets as having a competitive cost element _ and we are maintaining our (already muted) sales forecasts in regional aircraft," he wrote in a report.
Benoit Poirier of Desjardins Capital Markets said Embraer will also have financial support to pursue new "growth initiatives" in the business jet segment and possibly a turboprop to compete with Bombardier's Q400.
"On the positive side, the commercial aircraft industry will evolve from four key players to two, which should bring a more rational pricing dynamic, in our view," he wrote.
Bombardier has a year and half to be aggressive in the market before any Boeing deal is finalized, added Karl Moore, professor at McGill University's Desautels Faculty of Management.
Without the shadow of the C Series, Bombardier can attract attention on its regional aircraft as recreational products division BRP Inc. did when it split in 2003 from the transportation giant and now thrives.
"They had all of the attention and that can be good."