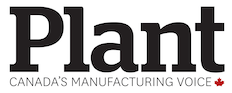 FRANKFURT — Volkswagen is seeking to reassure German customers that they can trade in their new diesel auto if the car is banned from the road by cities trying to meeting air pollution limits.
The company said that the guarantee applies to new cars bought from a Volkswagen dealer from April 1 through the end of the year, and would be good for three years.
The German courts have ruled that cities with high pollution levels can impose diesel driving bans. That follows Volkswagen's 2015 scandal over diesels rigged to cheat on emissions tests. Diesel sales have fallen.
Volkswagen along with BMW and Daimler say that the newest diesels meet tightened emissions standards and emit less carbon dioxide, making them essential to meeting European Union limits on greenhouse gases.