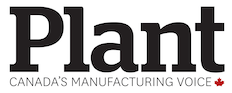 MONTREAL — Canada's two largest railways are hoping the spring thaw will help them recover from a winter of delays and complaints brought about by the combination of brutally cold conditions and unexpectedly high demand – and defrost the resulting icy relations with customers.
Canadian National Railway and Canadian Pacific Railway have faced intense scrutiny over extended shipping delays this winter that have created a backlog in grain shipments. They point, largely, to a colder-than-usual winter, which they say can create a number of conditions – from malfunctioning switches to icy tracks – that force them to slow down and run trains with fewer cargo cars to ensure safety.
But some customers blame a cost-cutting and efficiency focused push known as "precision railroading" for diminishing capacity and flexibility to deal with unexpected changes in demand. They point to reductions in crew, locomotives and cars in a drive to boost bottom lines for railroads.
"The problem is that precision railroading isn't very precise," said Wade Sobkowich, executive director of the Western Grain Elevators Association, in an interview.
Developed 20 years ago by the late legendary railway executive Hunter Harrison, precision railroading aims to improve efficiency by moving trains on a schedule to optimize railcar and locomotive use instead of holding trains until they are full.
Sobkowich said this effort to drive efficiency and deliver returns for railway shareholders has removed excess capacity and made the system vulnerable to breakdowns.
It's a charge that Railway Association of Canada acting president Gerald Gauthier rejects, adding railways are required to move anything customers demand and scale up or down to meet that obligation.
"The purpose of precision railroading is to create efficiency and to improve capacity because your network is fluid," he said in an interview.
CN Rail chief operating officer Mike Cory told a parliamentary agriculture committee examining the backlog issue that the company, which encountered far greater difficulties this winter than its rival CP, didn't have enough locomotives or crews to meet the unexpected volume growth. The railway anticipated 2017 demand would grow 3%, but it came in at 11%, including up to 25% in some areas.
"After six consecutive quarters of flat to negative growth, we underestimated the level of growth that was about to come at us."
Both CP an CN railways had cut back jobs and put locomotives in storage as carloadings fell, particularly in 2015 and 2016. Meanwhile, a bumper grain crop of nearly 71 million tonnes last year – almost 10% more than forecast – would soon need to be shipped.
At the same time, demand from other commodities also rose. CP Rail said the number of crude carloads in the first two months of the year were up 59% from the prior year. On top of this, an unexpected wave of product from international intermodal containers began arriving on ships, plus increased volumes of frac sand and potash.
Heavy snow, avalanches and 78% more days below -25 C forced the railways to reduce train speeds and run shorter trains to move products safely.
The service problems are believed to have cost CN's chief executive his job as Luc Jobin was replaced with Jean-Jacques Ruest. It has also apologized for the backlog and said it will allocate some of its capital spending budget to build double tracks and siding extensions in Western Canada to improve efficiency.
Canadian Pacific has said it is starting to recover from the winter weather and is adding crews and locomotives.
But for farmers, who are losing money as trainloads of their grain sit empty, the winter weather explanation is cold comfort.
"It's pretty outrageous that we're talking about this when we had such a major crisis just four short years ago," said Todd Lewis, president of the Agricultural Producers Association of Saskatchewan.
In 2014, similar tensions flared between farmers and the railroad duopoly when the railways offered a similar bad weather explanation for a similar grain bottleneck.
The Conservative government of the day ordered the Montreal and Calgary-based railways to move a combined one million tonnes of grain per week in the spring or face fines of $100,000 a day.
The current government is pressuring the railways to clear the backlog, but hasn't yet resorted to such action as some shippers have demanded.
Instead, it is pushing for the Senate to pass a massive transportation bill currently stalled in the upper chamber that would improve public reporting by railways and allow for financial penalties if they fail to deliver rail cars on time.
One of the reasons grain may be left sitting is that railways prioritize higher value traffic, said James Nolan, a professor in the department of agriculture and resource economics at the University of Saskatchewan.
"They know grain is storable, they know grain can essentially sit and I think they're just being rational," he said in an interview.
However, a coalition of rail shippers including associations representing the forest products, mining, fertilizer, chemical industry and freight managers point out shipping problems aren't confined to the agriculture sector.
Ultimately, the ability of railways to have capacity to meet demand comes down to investment decisions, said Brendan Marshall, a vice president for the Mining Association of Canada.
"It's a systemic issue and unless we can address that nature of the issue then there's no reason to believe it won't persist."