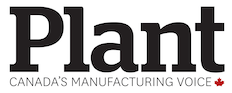 SUSSEX, NB — An old New Brunswick mine that has been sitting idle for years could be resurrected as a new, green energy source.
Town officials in Sussex say the old Penobsquis mine could be used for geothermal heating, three years after it closed and began flooding in 2016.
The municipality has completed a feasibility study looking at geothermal heating which is essentially harnessing the earth's internal heat.
Sussex Chief Administrative Officer Scott Hatcher tells Global News that they would tap into water in the mine, run it through pipes to a heat exchanger and either extract heating or cooling out of that water and return it back to the mine.
It's believed that by 2020, engineers could begin tapping into the green energy source and possibly save high energy costs every year.
The project could cost about $11 million, but engineers have to make "shovel ready" before applying for government funding.