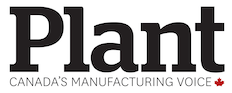 HALIFAX — The union at the Halifax shipyard where some of the Royal Canadian Navy's new ships are being built has given 48-hour strike notice, with picket lines expected to go up Saturday morning.
A news release issued by Unifor says a strong majority of the unionized employees at Irving's Halifax Shipyard have rejected a tentative contract.
Unifor Marine Workers Federation Local 1 says 75% of its members voted against the deal offered following eight months of negotiations.
The union says the four-year tentative agreement that was rejected included increases of 1.5 per cent per year over the next four years.
Unifor says the employer did not agreed to paid sick days for workers, however.
The shipyard with about 800 workers is currently building Arctic and offshore patrol vessels for the navy.
"This is not just about economics, it's about respect for workers and fixing the workplace for members and they are clearly sending a strong message to Irving today," said Jerry Dias, Unifor's national president.