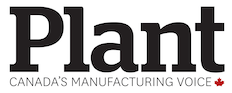 HALIFAX — The union at the Halifax shipyard that's building the next generation of Royal Canadian Navy vessels says workers have voted in favour of ratifying a new four-year collective agreement with Irving Shipbuilding.
Unifor says in a statement that the vote June 25 comes after eight months of bargaining, and Irving Shipbuilding says the collective agreement covers about 900 shipbuilders at its Halifax Shipyard facility.
The vote followed a tentative agreement that was reached last week after an earlier tentative contract was rejected the week before.
Unifor gave 48-hour strike notice on June 14, but talks resumed before the June 16 deadline for the walkout.
The union says the new collective agreement will increase wages by two per cent in the first year and 1.5 per cent for the next three years over the life of the contract, as well as make improvements to employee RRSPs, vacation and health-care benefits.
The shipyard has said it is planning to build up to six Arctic and offshore patrol ships and 15 Canadian surface combatants over the next 25 years, referring to the projects as "the backbone of the Royal Canadian Navy."