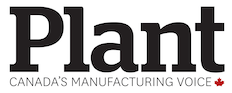 WASHINGTON — President Donald Trump has a point when he lambastes Canada for protecting its dairy farmers with hefty tariffs.
But the United States is hardly innocent when it comes to farm protectionism. And the very real difficulties that U.S. dairy farmers face can't all be blamed on America's neighbour to the north. And in fact, despite Canada's tariff, the U.S. runs a surplus in dairy trade with its northern neighbour.
A look at Trump's complaints and the complicated reality behind them:
TRUMP: "Canada charges the US a 270% tariff on Dairy Products! They didn't tell you that, did they? Not fair to our farmers!" – Trump tweet on June 8.
THE FACTS: The president is basically right about the tariffs. And the US has some legitimate gripes about Canadian farm policy. But the whole situation is far more complicated.
Canada has long run an elaborate "supply management" program that effectively shields its farmers from competition. Canada allows a small amount of dairy and poultry imports into the country duty-free or at very low tariffs. Anything above the cutoff is hammered: Consider 245% tariffs on cheese. And 298% on butter.
The World Trade Organization says Canadian dairy tariffs average nearly 249%, compared with 17% for the US.
Dairy is a highly sensitive political issue in Canada. French-speaking Quebec is dairy country. Shielding farmers from competition is one way to placate the province's separatist movement. Canada has also angered American farmers by flooding export markets with cheap skim-milk powder.
Still, Canadian trade policies have had only a "tiny impact" on America's struggling dairy farmers, says Daniel Sumner, an agricultural economist at the University of California, Davis.
Despite Canadian barriers, in fact, the US last year ran a $474 million trade surplus in dairy with Canada: It exported $636 million in dairy products to Canada and imported $162 million, according to the US Department of Agriculture.
And dairy is barely a blip – 0.1%  – in US-Canada trade, which amounted to $680 billion last year. As a result of the North American Free Trade Agreement, "99% of the trade between Canada and the US is tariff-free," said Bruce Heyman, former US ambassador to Canada. Overall, the US ran a nearly $3 billion surplus in goods and services trade with Canada last year.
US dairy farmers are ailing nonetheless. The price of milk is down nearly 10 per cent from a year ago and 38% from four years ago. But the main cause of the depressed prices is more elementary than Canada's labyrinth tariff schedule: Too much milk.
"We're just too damn good at what we do," said Gordon Speirs, who runs a 2,100-cow dairy farm in Brillion, Wis. Improved genetics and farm management techniques mean that cows produce far more milk than they used to.
Adding to the glut, the European Union three years ago ended quotas that had limited milk production in Europe as a way to keep prices artificially high. Freed of restraints, European dairy farmers increased production, putting downward pressure on milk prices.
What's more, Canada is hardly alone in protecting its farmers. Even wealthy nations with low overall duties, including the US, maintain pockets of trade protection.
"It's called politics," said Laura Baughman, president of The Trade Partnership, a pro-free trade research firm.
For example, the United States charges a 350 per cent tariff on tobacco products and up to 164% on peanut imports. It also maintains strict limits on sugar imports that effectively raise the price of overseas sugar by nearly 57%, according to the US International Trade Commission. Food manufacturing companies argue that, as a result, many candy-making jobs have been sent overseas, where sugar is cheaper.
US sugar producers wield political clout from years of being prolific campaign donors to both political parties. When the Bush administration negotiated a free trade agreement with Australia in 2004, sugar was the only US industry to obtain a complete exemption from the pact's tariff reductions.
One irony: One of Trump's first acts as president was to withdraw from the Trans-Pacific Partnership. Under the TPP, former Canadian Prime Minister Stephen Harper had agreed to phase out its dairy supply management program over 10 years, says Christopher Sands of the Center for Canadian Studies at Johns Hopkins University.
When the US pulled out, the 11 remaining TPP countries decided to go ahead with the pact. But they retracted some of the painful concessions they'd made at America's behest – including Canada's vow to dismantle barriers to dairy imports.