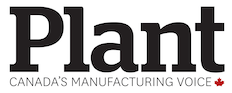 TORONTO — Three longtime Liberal members of the Ontario legislature, including two cabinet ministers, say they will not be seeking re-election in June.
International Trade Minister Michael Chan, Minister of Consumer Services and Persons with Disabilities Tracy MacCharles and Glengarry-Prescott-Russell MPP Grant Crack made the announcement in statements this morning.
Chan, who has represented the riding of Markham-Unionville since 2007, says he will be stepping down to focus on health concerns that have recently developed.
MacCharles also says she will not be running in the election due to ongoing health issues, adding that she made the decision with a "heavy heart."
Crack, who has been in provincial politics for more than 17 years, says he will be seeking other career opportunities.
The provincial election is expected to take place June 7.