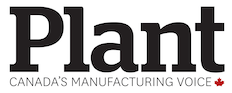 CALGARY — Cenovus Energy Inc. has hired Husky Energy Inc. executive Jonathan McKenzie as its next chief financial officer.
McKenzie had been Husky's chief financial officer since 2015.
Previously, he worked at Irving Oil Ltd. as chief financial officer and chief commercial officer.
He will replace Ivor Ruste at Cenovus who is set to retire on April 30.
Husky says McKenzie has resigned from his position effective Thursday.
It says controller Jeff Hart has been appointed acting CFO.