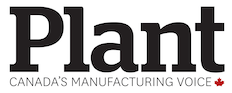 OTTAWA — Manufacturing is key to the health of the Ontario economy, a point that Canadian Manufacturers & Exporters (CME) is driving home as the province heads into an election campaign that leads up to the June 7 vote.
The group, which represents 2,500 companies, has launched the Manufacturing Matters campaign, which calls for a provincial manufacturing strategy that increases investment, the number of people employed and the amount of products produced.
How much does manufacturing matter?
Check out the website at www.manufacturingmatters.ca for information about jobs, communities, the economy, innovation and how you can help send a message to prospective MPPs, cabinet ministers and the Premier-to-be.
You'll discover that manufacturing in Ontario employs 800,000 in high-wage jobs and employs another 1.2 million in related jobs across a range of sectors. It's also responsible for 75% of the province's exports, plus $27 billion in tax revenues from companies and employees.
But more than 500,000 jobs were lost over the past 10 years as plants closed and production shifted to more competitive locations.
CME is calling for a plan that creates a more competitive business environment and reduces costs; introduces globally competitive investment support to help with plant expansions, product innovation, and commercialization; improves technical skills training of youth; and increases support for industry-led training and skills-development initiatives.
Show your support by signing up at www.manufacturingmatters.ca, but also put the word out to friends, family and associates who are not directly involved in manufacturing, or aware that it contributes to their well being.
Make sure Ontario's next government gets the message.