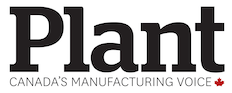 WASHINGTON—President Donald Trump defended his tough trade negotiations with China, Canada and Mexico on Monday, saying the U.S. would soon be in a stronger position with its top trading partners. Trump faced pushback from U.S. allies and an influential Republican group, which warned that the tariffs would hinder the nation's economy.
Trump wrote in a series of tweets that his trade negotiations with China and a slew of U.S. allies would break down large trade barriers faced by American farmers. He said that China "already charges a tax of 16% on soybeans. Canada has all sorts of trade barriers on our Agricultural products. Not acceptable!"
In a conference call later Monday with grassroots supporters, he said, "We will be in a very strong position very soon. We don't want to be taken advantage of anymore."
The president last week imposed tariffs on steel and aluminum imports from top U.S. trading partners, including Canada, Mexico and the European Union. And he has threatened tariffs on up to US$200 billion in Chinese imports, raising the potential for retaliation in a dispute involving the globe's two largest economies.
Senate Republicans have warned that the tariffs could dampen the economic gains from the GOP tax cuts and sour the mood among voters as lawmakers campaign to protect the Republican majority in Congress in November midterm elections.
Many Farm Belt lawmakers worry that the trade disputes could make American farmers the target of retaliation. Mexico, for example, has said it will penalize U.S. imports including pork, apples, grapes and cheeses.
Groups backed by the influential Koch brothers' network announced Monday they were launching a new multimillion-dollar campaign to oppose tariffs and highlight the benefits of free trade. The groups—Freedom Partners Chamber of Commerce, Americans for Prosperity and The LIBRE Initiative—called on Congress to exert oversight by requiring House and Senate votes on any new tariffs and urged the lifting of the recent steel and aluminum tariffs as well as those being proposed on goods from China.
Tim Phillips, the president of Americans for Prosperity, said the tariffs amounted to "self-imposed barriers" to the $1.5 trillion tax overhaul that Trump signed into law in December. "The Trump administration has taken some incredibly positive steps for the American economy, but tariffs will undercut that progress and needlessly hamstring our full economic potential," he said in a statement.
Sen. John Cornyn of Texas, the No. 2 Senate Republican, said senators would continue to try to talk the administration out of the plan and compared the tariffs to an "unguided missile" because "retaliation could occur" in vulnerable sectors.
Trump has also received blowback from world leaders. British Prime Minister Theresa May told Trump in a phone call that his decision to impose tariffs on steel and aluminum imports from the European Union was "unjustified and deeply disappointing." May's office said the two leaders would discuss "free and fair global trade" at the upcoming G7 summit in Canada.
Trump's hard-line rhetoric comes as Commerce Secretary Wilbur Ross returns from China as part of the ongoing trade discussions. The White House said the meeting focused on reducing the U.S. trade deficit by having China buy more agricultural and energy products.
But China said any agreements with Washington in their talks on settling a sprawling trade dispute "will not take effect" if threatened U.S. sanctions including tariff increases go ahead.
Trump pointed to progress under his watch during a Monday conference call with grassroots activists surrounding the 500th day of his administration.
"I have your back. You remember Hillary Clinton calling everybody deplorables?" Trump said, noting his 2016 opponent's description of his supporters. "We were the deplorables. Well, the deplorables, we're the hot ones right now. They're all trying to figure out: How do we get the deplorables on our side?"
—AP Congressional Correspondent Lisa Mascaro contributed to this report.