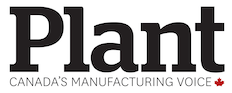 DIEPPE, NB — Cavendish Farms is blaming a shortage of potatoes on Prince Edward Island as it closes a fresh produce packaging facility in O'Leary, PEI, and switches to producing only frozen potato products in the province.
It says the closure by the end of the year will affect 40 employees but some seasonal workers will be hired when the facility switches to a storage role.
General manager Ron Clow says Cavendish had a shortfall of 68 million kilograms of potatoes in 2017 in PEI which it made up for by buying from new sources on the island as well as from producers in New Brunswick, Manitoba, Alberta and Maine.
He says the company has already made arrangements to import 29.4 million kilograms of potatoes to PEI this year, which is not economically sustainable.
Last fall, Cavendish Farms broke ground on a $360-million frozen potato processing plant in Lethbridge, Alta., which is expected to triple existing capacity there when it opens in the fall of 2019.
The company, part of the J.D. Irving Group of Companies, has two potato processing plants in PEI and another in Jamestown, ND.
"There simply aren't enough potatoes on PEI for both our lines of business," said Clow in a news release. "This is an unfortunate consequence of low yields and lack of raw potatoes on PEI."
He added the health of the province's potato industry in the face of growing competition in the frozen potato export market depends on farmers increasing yields through means including more irrigation.