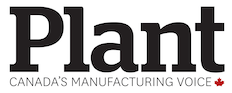 MISSISSAUGA, Ont. — Maple Leaf Foods Inc. has signed an agreement to buy two poultry plants and associated supply from Cericola Farms, a privately held company.
The plants are in Bradford, Ont., and Drummondville, Que., and together process a total of about 32 million kilograms of chicken per year.
Financial terms of the deal were not immediately available.
Cericola specializes in air-chilled processing of antibiotic free and animal by-product free and organic poultry products.
Maple Leaf said it has also signed a deal for 100 per cent of the processed chicken from Cericola's primary plant in Schomberg, Ont., and an option to acquire the plant and associated supply in three years.
The deal is expected to close in August, subject to normal closing requirements including Competition Bureau review.