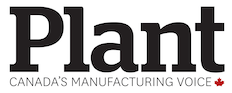 OTTAWA — Canadian Manufacturers & Exporters (CME) needs your help as it prepares strategies that will help build a world-class business environment for manufacturers and exporters.
CME and the Canadian Manufacturing Coalition with partners Food & Consumer Products of Canada (FCPC) and BDO Canada LLP, are developing a common vision and strategy for the future of Canadian manufacturing and global business. You can contribute to this important endeavour by filling out CME's bi-annual Management Issues Survey.
Click here to complete the survey.
It asks about your company's current operations, your top challenges and how you are addressing them. CME wants to know what issues are keeping manufacturers from growing, becoming more innovative, attracting and retaining skilled employees, and reaching new markets.
Your responses will be key to CME's engagement strategies with governments.
Responses will be strictly confidential. Please share the survey with your network. The deadline for completion is Sept. 21.
Include your e-mail address to receive a copy of the Management Issues Survey report when it's published later this year.