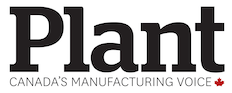 TORONTO — PLANT has launched its annual Manufacturers' Outlook Survey of company owners, senior-level executives and managers who share their views on several issues important to the Canadian manufacturing sector.
To ensure the results are meaningful and accurate, it is essential we receive a high percentage of responses. Your participation is key, and by doing so you can enter a draw for a $500 Best Buy card.
TO PARTICIPATE, CLICK HERE. 
The results of this survey provide a valuable snapshot of Canadian manufacturing as it heads into 2019.
Each year the survey focuses on growth and success factors, which and how companies like yours see their future and the measures being taken to advance business success.
Don't miss your chance to take part in the 2019 Manufacturers' Outlook survey, sponsored by Grant Thornton LLP. Take a few minutes to answer the questions.
The survey takes about 15 minutes, but you can save and come back to it. Just be sure to finish! Please complete the survey before Sept. 19.
Click here to download the 2018 survey results and roundtable report.