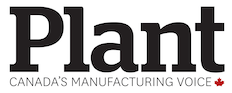 OSHAWA, Ont. — General Motors' Oshawa Assembly plant and the Canadian Technical Centre (CTC) Oshawa Campus have joined GM's growing list of landfill-free facilities.
The automaker now operates 142 facilities globally that recycle, reuse or convert-to-energy all waste from daily operation.
With Oshawa Assembly, GM is now diverting 100% of its waste from landfills at all Canadian manufacturing facilities, joining St. Catharines Propulsion and CAMI Assembly, which have been operating landfill-free since 2008 and 2014.
Ontario's waste sector generates approximately 6% of greenhouse gas emissions.
GM recently proposed a project that would involve building a 6.4 megawatt co-generation plant that will reduce greenhouse gas emissions from its St. Catharines Propulsion Plant by more than 77%. It would use landfill gas to generate electricity and recover thermal energy to power and heat the plant.