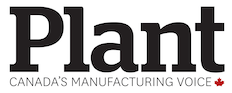 The addition of Oshawa Assembly means GM diverts 100% of the waste from its Canadian manufacturing facilities. St. Catharines Propulsion and CAMI Assembly in Ingersoll, Ont. have been landfill-free since 2008 and 2014, respectively.
"Solar, wind and landfill gas are the key sources of renewable energy that underpin GM's global efforts to achieve RE100 by 2050," says Doug Yates, GM Canada's director of environment and energy. "GM Canada and the St. Catharines Propulsion Plant are proud to contribute to GM's vision of reduced greenhouse gas (GHG) emissions via sustainable manufacturing."
He calls the drive towards a complete reliance on renewable energy a "perfect complement" to their electric vehicle strategy. Used Chevrolet Volt batteries are already powering GM's Milford Proving Ground data centre offices; the batteries are collected from out-of-service vehicles and recertified for continued use. Yates says up to 80% of their storage capacity remains even after the vehicles have been retired, helping to contribute to a "circular economy."
As another part of its commitment to sustainability, the company announced in December plans to reduce more than 75% of the greenhouse gas emissions from its St. Catharines Propulsion Plant by capturing landfill gas to generate electricity and recovering thermal energy to provide power and heat. Steve Carlisle, former president and manufacturing director of GM Canada (now heading the Cadillac Group in the US) said in a release cutting greenhouse gases from transporting and landfilling waste and in the supply chain roughly offset the total cost of greenhouse gas emissions from its manufacturing operations.
The St. Catharines co-generation project is a partnership among GM, Alectra Utilities, Integrated Gas Recovery Services (IGRS) and the TargetGHG program funded by the Ministry of Research, Innovation and Science, which is administered by Ontario Centres of Excellence. The Ontario-funded not-for-profit OCE connects entrepreneurs, academics and investors to commercial innovation.
Accelerating innovation
"The project is key to the Ontario government's 'cap and invest' program and aligns with OCE's core mandate of accelerating innovation," says Martin Vroegh, OCE's senior director, greenhouse gas reduction technology. "The innovative use of landfill gas being cleaned, transported, and utilized for electricity generation and heat production for the manufacture of goods demonstrates sustainable manufacturing and reduces GHG emissions, which drives competitiveness and facilitates the creation of high-quality jobs."
It's IGRS's role to collect gas from the Walker Environmental Group's landfill in Thorold, Ont. using a series of drilled wells, then clean and deliver it to the GM plant via a dedicated pipeline now under construction. The engines and generators are new and will be located in an existing building that's being refurbished.
On its side of the pipeline, GM will deploy a 6.4-megawatt co-generation plant that will contribute to its 2020 emissions reduction targets. When implanted early next year, the facility will reduce direct GHG emissions by 5,153 tonnes annually, contributing to the province's broader goal of reducing emissions below 1990 levels 15% by 2020, 37% by 2030 and 80% by 2050. "Success is achieved when the St. Catharines Propulsion Plant is generating 32% of its electricity needs from a renewable fuel and reducing plant greenhouse gas emissions by 77%," Yates says.
The co-gen project would be the province's "first complete renewable landfill gas industrial co-generation system that delivers renewable landfill gas from an offsite source and distributes it via a dedicated pipeline to a co-generation plant located at a large industrial facility," according to GM. That's a lot of modifiers, but it doesn't diminish the project's significance at the vanguard of what could become a mainstream process.
"While the co-location of a manufacturing facility and a landfill have created a unique synergy, using landfill gas to offset fossil fuel use will be seen to be more prevalent going forward," Vroegh says. "We are seeing many new gas-to-pipeline projects, which opens up additional manufacturing facilities to reducing their GHG footprint by displacing fossil fuel use directly from their existing pipelines."
Anaerobic digestion
More companies and municipalities are looking at trying to use some form of anaerobic digestion – a biological conversion of organic material to make methane – and then turn that into electricity and residual heat, says Grant Allen, professor and chair of the chemical engineering and applied chemistry department at the University of Toronto. "The more we value reducing our carbon footprint, the more common it will become."
Allen says landfills naturally generate methane through the anaerobic digestion. "One option is to just allow the methane to go into the atmosphere but methane is even worse than C02 as a greenhouse gas," he says.
While the specific technologies differ, he says such co-generation projects take the combustible methane, send it to a boiler to make steam, and then make electricity through a turbine, or they send it directly to the turbine. "Basically, if you have methane, it's just natural gas," he says. "As you can take natural gas and make electricity from it, you can take the stuff that comes out of a landfill."
One challenge is that landfill gas is not as clean as the natural gas that comes from a pipeline, so it may require some cleaning. Once the methane has been drawn off, and the high-pressure steam put into the turbine to generate electricity, what's left after the steam has condensed is still hot, and that residual heat can be used to offset buildings' heating requirements.
Naturally, it's common in co-generation processes to try to use as much of the energy generated as possible. "You can take the methane and turn it into heat, but it's much better if you can turn some of it into electricity," he says.
Such projects are already impacting the way we think about landfills. Allen suspects contemporary landfill designers are asking themselves how they can build in some of the processes for collecting methane. "When we first started landfilling stuff, people weren't thinking about capturing the gas," he notes.
We won't see backyard methane-capturing devices attached to our compost heaps – they just don't generate enough gas. But Allan predicts technologies built into the landfills of the future will help bring costs down for small and medium-sized companies that lack GM's considerable resources.
Annette McLeod is a Toronto-based freelance journalist.
General Motors of Canada has added to its green credentials. In February the automaker announced its Oshawa Assembly plant and Canadian Technical Centre Oshawa Campus are now 100% landfill-free, which makes 142 global GM facilities that meet the criteria – more than any other auto manufacturer.