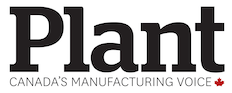 PRINCE GEORGE, B.C.—The company that shut down its main natural gas pipeline through British Columbia following an explosion and fire Tuesday night says it has restarted a smaller line running beside the damaged pipe.
Enbridge says it has received National Energy Board approval Wednesday night to restart its 76-centimetre line, which was shut down as a precaution because it is in the same path as the 91-centimetre line that ruptured and exploded near Prince George.
The Calgary-based energy supplier says the line was carefully checked before permission was received to restart it at about 80 per cent of normal capacity.
Fortis BC, the company that depends on the Enbridge line for about 85 per cent of the gas it delivers to its one million customers, says in an online notice that gas is now flowing, but customers are still asked to cut back.
---
Related: Fiery pipeline explosion in BC raises possibility of natural gas shortage
---
It says restoring flow in the smaller line is a positive step, but until the damaged larger line is repaired, a shortage of natural gas continues.
In response to the call for conservation, the B.C. Institute of Technology has tweeted that heat is off on the north side of its Burnaby campus until further notice, while the University of B.C. has told researchers and other non-essential users to immediately stop using natural gas.
The UBC bulletin says although gas use should still be restricted, "UBC buildings that use natural gas for heating, hot water and cooking are no longer expected to be impacted."
In an earlier news release, Enbridge said it is working with other companies to find alternate supplies of gas to meet demand.
Investigators are still searching for a cause of the blast just outside Prince George.
It damaged the company's primary natural gas pipeline linking the Fort Nelson area to Vancouver and south to another 750,000 customers in the northwest United States.