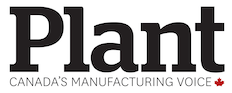 PRINCE GEORGE, B.C.—An explosion and fire in a pipeline that provides natural gas to about 1.5 million customers in British Columbia, Washington state and Oregon has prompted a plea from energy companies to conserve fuel as Indigenous leaders called for assurances of safety.
The blast Tuesday shut down the Enbridge natural gas pipeline about 15 kilometres northeast of Prince George. There were no reports of injuries.
Up to 700,000 natural gas customers in northern B.C., the Lower Mainland and Vancouver Island could be directly affected by a potential natural gas shortage, a spokesman for Fortis BC said in Vancouver on Wednesday.
Washington state's Puget Sound Energy urged its 750,000 natural gas customers to lower their thermostats and limit hot water use.
Terry Teegee, Assembly of First Nations regional chief, said he's still shaken by what he witnessed outside his home on the Lhedli T'enneh First Nation reserve near the site of the explosion.
He said the blast sounded like a huge rumbling train or low-flying jet passing over his roof. Teegee said he saw a 60-metre fireball in the near distance and the impact showered him with dirt.
"When we were outside, I could feel the debris fall in my hair," he said. "It was the ground or whatever that exploded. You could hear it start dropping. I thought it might have been hail, but it wasn't. It was dirt. It was in my hair."
Teegee, whose home is about one kilometre from the site, said he and most members of the community of about 100 people spent the night in hotels or with friends.
Enbridge spokesman Michael Barnes said in a statement Wednesday the explosion is the result of a rupture on a 91-centimetre section of the pipeline, causing natural gas being transported to be ignited.
"We can advise the fire on the pipeline has been extinguished, the line has been isolated and fully depressurized," Barnes said. "As a precaution, an adjacent natural gas pipeline owned and operated by Enbridge has also been depressurized."
He said Enbridge recognizes the impact the explosion could have on customers, but the company can't speculate when the gas will start flowing again.
Teegee said area Indigenous leaders met Wednesday with Enbridge officials but left the meeting with unanswered questions about pipeline infrastructure.
"To me, it's just literally how vulnerable we are in that area," he said. "For anybody who lives near a pipeline, you realize that these infrastructure are capable of breaching."
Premier John Horgan and Washington Gov. Jay Inslee expressed concern about the explosion and potential impact on energy customers during a joint news conference in Vancouver.
"This is a unique situation, we rarely have horrific explosion as we've had north of Prince George," Horgan said.
Doug Stout, Fortis BC vice-president of external relations, said 85 per cent of the gas his company feeds to homes and businesses is carried by the twinned pipeline that runs from northern B.C. to the United States border south of Vancouver.
"Turn down your thermostat if you are in a cold spot. Turn off your furnace if you can, if you are in Vancouver or a situation where you can do that. Minimize the use of hot water if you have a natural gas hot water tank … so we preserve the gas we have for as long as possible," Stout said.
Fortis currently has reserves in the pipeline south of Prince George, in its liquefied natural gas storage tanks in the Lower Mainland and on Vancouver Island, and there is some gas flowing from Alberta through a pipeline in southern B.C., he said.
The Enbridge pipeline connects to the Northwest Pipeline system that feeds Puget Sound Energy in Washington state and Northwest Natural Gas in Portland.
Puget Sound Energy asked its customers in a tweet on Wednesday to conserve natural gas.
"Our local gas system is safe and was not damaged by the pipeline failure," it said.
Stout said Fortis expected to receive updates on the situation as Transportation Safety Board investigators and National Energy Board inspectors arrived to assess the damage and attempt to determine a cause of the blast.